Rip It Up – The 60s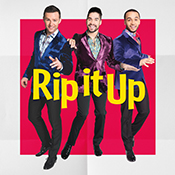 Wed 12 September 7.30pm
Starring Harry Judd, Aston Merrygold and Louis Smith.
Following the smash hit success of Rip It Up Dancing Through The 50s last year, Rip It Up brings the fabulous soundtrack of the 1960s to life in an explosion of song and dance!
Strictly Come Dancing champions Harry Judd and Louis Smith MBE and people's champion Aston Merrygold will tour together as the ultimate boy band of dance, presenting everlasting hits from the decade that changed not just (y)our generation but the world.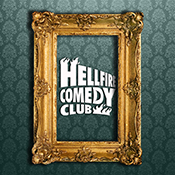 Hellfire
Thu 27 Sept 8pm & Thu 25 Oct 8pm
Join us for a brand-new season of the hottest comedy with the most exciting up-and-coming comedians on the circuit. Cool beer and red hot comedians will ensure you laugh the night away. Treat yourself to one of our delicious Tom's Pies.
Hellfire is an age 14+ show
Rock of Ages
Tue 2 – Sat 6 October
This hilarious musical comedy will have you singing and laughing along with its EPIC songs, including 'We built this city', 'The final countdown', 'Here I go again', 'Can't fight this feeling' and 'I want to know what love is', played loud and proud by an AWESOME live band.
Matthew Bourne's Swan Lake
Tue 9 – Sat 13 October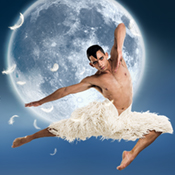 Matthew Bourne's Swan Lake returns in 2018 with a fresh look for the 21st Century. Retaining all the iconic elements of the original production loved by millions around the world, Matthew Bourne and the creative team will create an exciting re-imagining of the classic production.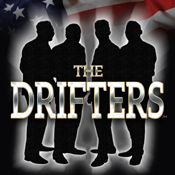 The Drifters
Fri 19 October 7.30pm
The legendary group have been inducted into the Rock & Roll Hall of Fame, listed among the greatest artists of all time by Rolling Stone magazine and have produced an incredible list of hits, including; Saturday Night At Movies, Come on Over to My Place, Up On The Roof, Under the Boardwalk, Kissin' In The Back Row and many, many more!
Exclusive Competition
 For a chance to win two tickets to The Drifters, simply answer the question below:
Who created The Drifters in 1953?
George Michael     B. George Orwell   C. George Treadwell
Email your answers along with your name and address to villageview@live.co.uk by Wednesday 10th October 2018.