The birthplace of world renowned Renaissance artists, incredibly moving operas, some of the best preserved and amazing archaeological sites the world has to offer, charming coastlines, wonderful wines – and don't even get us started on the delicious Italian foods!
With so much to see and do, we recommend a central and southern Italy tour – where you can combine beautiful weather with historical sights.
Rome
One of the most iconic, historical cities in the world, It's a city abundant with layers of ancient ruins and a variety of gorgeous art museums and restaurants serving up delicious meals. There is so much to fall in love with in this fascinating city.
Naples
Coined by Lonely Planet as 'Italy's most unlikely masterpiece', many people fly to Naples and transfer straight onto the Amalfi Coast's gorgeous beach resorts. However, Naples is a holiday destination in its own right. Home to castles, palaces and ancient ruins, there's so much to see and explore!
Procida
Just off the coast of Naples, offering the same awe-inspiring beauty as Capri, but without the intense mass of crowds. Crowned as Italy's Capital of Culture for 2022, we can tell you that it won't remain under the tourist radar for much longer.
Here, you can visit the fortified village of Terra Murata, where you'll be spoiled by astonishing panoramic views over the Gulf of Naples and can explore the 16th century Palazzo D'Avalos which has played many roles in history, such as a noble residence, royal palace and even a fortified prison.
Sicily
Home to the western world's greatest civilisations in history and a key source of inspiration to legendary poets such as Virgil and Homer.
From important historical treasures such as Agrigento's Valley of the Temples and the Roman theatre of Taormina, dramatic volcanic landscapes, fertile wine country, magnificent nature reserves and miles of sandy beaches, every corner of Sicily will have you picking up your jaw from the floor.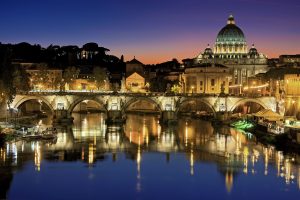 Sardinia
Known for some of the best beaches in Europe, with sand as white as snow contrasted by the most vibrant shades of blue. Plus….. Adventure seekers will be pleased to find many hiking trails such as Tiscali's Nuragic Ruins, the picturesque canyon of Gola Su Gorropu and the crescent-shaped bay of Cala Luna, whilst divers can explore the shipwrecks and Roman ruins off of Cagliari's coast in the south.