Our Top Picks for a City Break
Abu Dhabi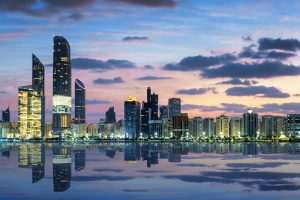 As the capital of the UAE, a holiday in Abu Dhabi combines a 21st Century cityscape with traditional values and hospitality style. Magnificent skyscrapers and water parks rub shoulders with pristine gardens and palatial hotels and and not forgetting the iconic Grand Mosque. The cultural desert excursions are spectacular.

Krakow
If you're looking for a city break with the right blend of culture, nightlife and quaint surroundings, Krakow is hard to beat. While you can see traces of the city's WWII history, Poland's former royal capital is also a celebration of the present. Step onto Europe's largest medieval town square, explore regal Wawel Castle, and take it all in from a quiet café.
Budapest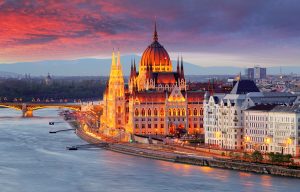 Sliced in two by Europe's second longest river, Budapest is home to an impressive collection of UNESCO World Heritage Sites, museums and art galleries. Watch the world go by from historic cafes, relax in vast historic open air thermal baths or explore unique boutiques and design stores.

Stockholm
An elegant city where cutting-edge fashion and high-profile nightclubs jostle with cosy cafes and historical towns. Spend your afternoons wandering the cobbled streets of the old town, explore the city's cultural history at the many museums and galleries, or prepare for a night of velvet ropes in the glamorous Stureplan district.
Paris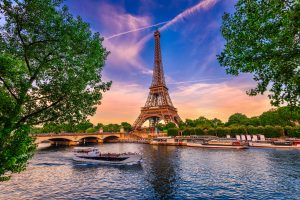 Nicknamed the 'City of Light', Paris is an elegant and time-honoured city with a rich cultural history and classic spirit. Everything about the capital oozes elegance, from its world-famous landmarks and rich art history, to its fine dining and luxury fashion. Discover iconic artefacts at the Musée du Louvre, enjoy a picnic lunch at Luxembourg Gardens, or fall in love while looking out over the city's moonlit landscape on top of the Eiffel Tower.
Venice
Venice is a romantic and enchanting city of turquoise canals, ancient palaces and serenading gondoliers. Listed as a World Heritage Site, the city's contributions to art, architecture and music are evident around every corner. Whether you're falling in love on a moonlit gondola ride or soothing your soul at an orchestral symphony, Venice promises to dazzle you with its artistic flair.
Give our travel experts at Spear Travels Thame a call today on 01844 217228 or email thame@speartravels.net. Don't forget to follow us on Facebook to be the first to receive all of our latest news and offers!