Time To
Get Noticed!
Our mission is to continue to help local companies and traders generate more business through highly cost effective advertising that actually works - from £28(+vat) per issue.
If you are interested in advertising in our magazine, please send us a message through our advertising enquiry form or call us on 07500 048230.
The perfect advertising forum for your local business We are an independently owned and run LOCAL company delivering to 24000 homes and businesses over a 2 month period. We cover Thame, Princes Risborough, Downley, Stokenchurch and places in between, delivering a free A5, full colour gloss magazine which is full of interesting articles, local information and puzzles. CAN YOU AFFORD NOT TO ADVERTISE WITH US? For more information contact us on 07930 907606 or email salesprv
@live
.co.uk
Chiltern View Magazine shared Andrea Camden's post.
Sep 17, 2018 @ 20:43
Andrea
On the last Tuesday of the month The Harmony Club @ Long Crendon have a lovely Sing - a - Long ,please come and join us ,and if you want to stay for lunch you will be more than welcome.(please let me know numbers ) We are in the main hall @ the Baptist Church High Street.
Enquires 01844208508
Chiltern View Magazine shared Risboro Garage & Accident Repair Centre's photo.
Sep 15, 2018 @ 16:37

Aug 20, 2018 @ 16:40
Keep an eye out for the latest issue of Chiltern View Magazine arriving through your letterbox soon! #chilterns #local #magazine #whatson #advertising #free https://t.co/CV534nTgPE
Keep an eye out for the latest issue of Chiltern View Magazine arriving through your letterbox soon! #chilterns #local #magazine #whatson #advertising #free pic.twitter.com/CV534nTgPE

— Chiltern View Magazines (@chilterndirect) August 20, 2018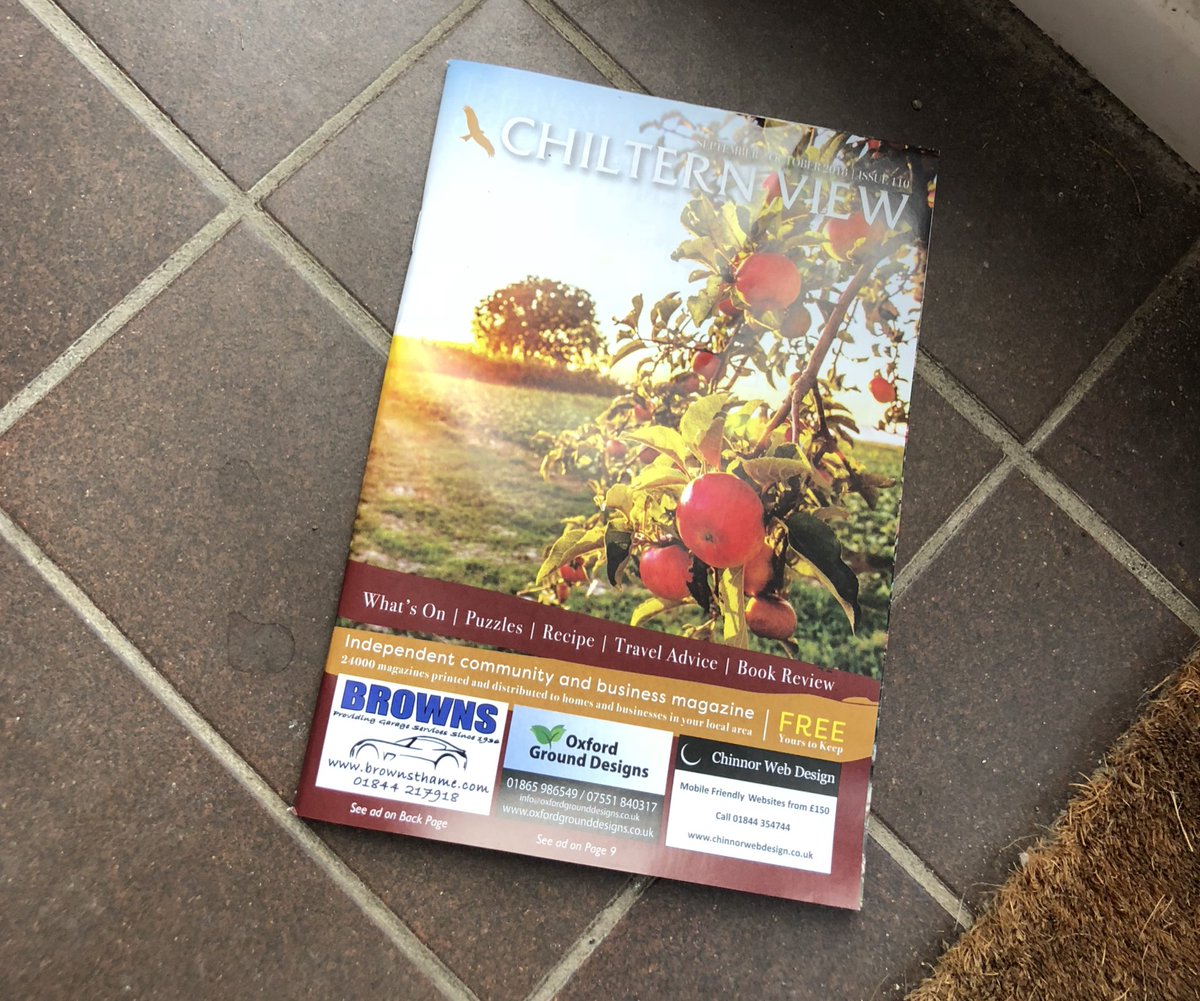 Aug 18, 2018 @ 18:18
Here's a sneak preview of what's happening soon at @ChinnorRailway ! #chilterns #chinnor #railway #whatson https://t.co/m3GQ0Z3i2E
Here's a sneak preview of what's happening soon at @ChinnorRailway ! #chilterns #chinnor #railway #whatson pic.twitter.com/m3GQ0Z3i2E

— Chiltern View Magazines (@chilterndirect) August 18, 2018