SuRie – Eurovision Unplugged
Sun 15 July 3.00pm
Having been chosen to represent the UK for the 2018 Eurovision Song Contest, SuRie is celebrating the great honour that comes with the selection.
For this concert tour throughout the UK, SuRie and her musicians will perform a set of past and current Eurovision winners and hits, in the singer-songwriter style she feels so at home with.
SuRie is thrilled to be visiting The Wycombe Swan, and looks forward to presenting the audience with an acoustic set of timeless songs, ranging from ABBA, over Johnny Logan, to Katrina and the Waves.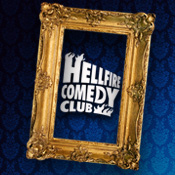 Hellfire Comedy Club
Thu 19 July 8.00pm
Join us for a brand-new season of the hottest comedy with the most exciting up-and-coming comedians on the circuit. Cool beer and red hot comedians will ensure you laugh the night away.
Hellfire is a 14+ show
Bye Bye Baby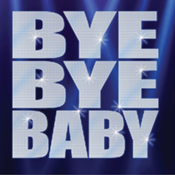 Sat 21 July 7.30pm
More than your average tribute band, Bye Bye Baby deliver a full theatre show covering the journey of the Four Seasons – from the very beginning to the Disco era & the Rock+Roll Hall of Fame. In fact, a musical journey through the sounds of one of the most successful bands of all time!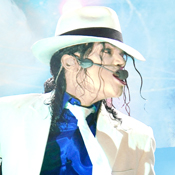 King of Pop
Wed 25 July 7.30pm
This incredible production stars the world's leading MJ tribute artist Navi who is joined by Jackson's original lead guitarist – Jennifer Batten.
Jennifer was Michael's "right-hand woman" on three sell-out world tours. She was initially hand-picked to play on the Bad Tour but Michael was so impressed that she joined him on the road for the next 10 years, playing on his Dangerous and HIStory tours to more than 4.5 million fans worldwide.
Islands in the Stream

Sat 25 Aug 7.30pm
Enjoy the songs of the Queen and King of country music – Dolly Parton and Kenny Rogers.
Leave your 9 to 5 worries at the door and get ready for a night in the company of Country Music Royalty!
This thigh-slapping stage show brings together the beloved glamour and personality of Dolly, along with Kenny's charisma and energy with hit after hit including: Jolene, Ruby, 9 to 5, Lucille, Here You Come Again, The Gambler, I Will Always Love You, Coward of the Country, plus the smash hit Islands in the Stream.
Exclusive Competition:
For a chance to win two tickets to Islands in the Stream, simply answer the question below:
Which of these is NOT a classic Dolly Parton song?
A) Jolene
B) Bad
C) 9 to 5
Email your answers along with your name and address to Steph at villageview@live.co.uk by Thursday 9th August 2018