Live streaming of theatre, music and other events is now commonplace.
Perhaps you've seen performances this way during lockdown? Thame Players thought it would add to our theatre's offering and submitted a grant application to OXLEP* to enable the purchase of relevant equipment. We are delighted that our application has been successful, so you could be watching our shows from your sofa before long (as well as seeing them in the theatre when it can re-open). What this means –
It's easy to watch shows if you have internet access
You can enjoy a show even if you're unable to be in the theatre due to e.g., disability
You can see the whole stage (no tall people in front of you!) and sound adjusts to suit
You can always get a ticket, even if shows sell out!
No travel costs
Live streaming means we can make performances available to many more people than our 132-seat capacity allows. Once Covid-19 restrictions are lifted, we can offer live streaming as an additional option besides physical attendance. It means audiences can enjoy live theatre, whether attending in person or from their armchair.
And that's got to be a good thing, hasn't it! We look forward to seeing you all, whether in person or virtually, as soon as we're allowed to re-open!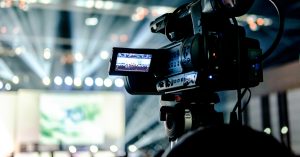 Follow us on Twitter.com/thametheatre, Facebook.com/thametheatre and Instagram.com/thameplayers
Exclusive Competition
For a chance to win complimentary tickets for a family of four to a Thame Players show when the theatre reopens, answer the following question:
How many seats are there in the Players Theatre?
Email your answer, along with your name and address, to Coralie at salesprv@live.co.uk by Friday 16th April.