Andante Live presents 'Times are 'a changin'
8th November 2019 at 7.45pm songs of peace, protest and love
Following their hugely successful performance last year, Andante return with a new show in which they revisit the era of peace, protest and love.
With more uniquely arranged songs of the 60's and 70's, they feature songs from artists such as Pete Seeger, Ralph McTell, The Kinks, McCartney, as well as Dylan, Baez, Lennon, Simon & Garfunkel and more.
Opera Anywhere
1st and 2nd November 2019 at 7.45pm
Friday 1st November 'Sister Angelica' a unique one-act opera by Puccini containing moments of harrowing drama and unequalled redemptive beauty. Then on Sat 2nd Nov we have Engelbert Humperdink's Opera Hansel and Gretel the classic operatic fairy tale.
The Power Behind the Crone 10th November 2019 at 7.45pm
'There are no good parts in Shakespeare for older women.'
Professor Artemis Turret sets out to refute these words in an illustrated lecture. Her old chum, international star Dame Bunti Smart, who was to perform the speeches, lets her down at the last moment. Professor Turret is forced to unveil her own hidden theatrical talents in seven wildly contrasting roles, from Mistress Quickly, to the Duchess of Gloucester and the Duchess of York, Queen Margaret and Volumnia.
Dick Whittington 6th – 8th and 11th – 15th December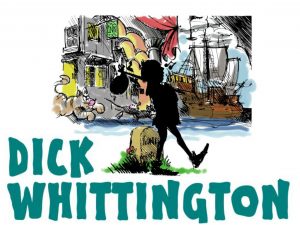 Dick Whittington is one of the best known and best loved pantomimes.  This version, suitable for all the family, follows the time-honoured story of Dick coming to London to make his fortune. Thame Players' pantomime invariably sells out so get your tickets as soon as they are on sale on Monday 28th October.
Tickets at various prices available online www.thameplayers.co.uk or from Spear Travels on 01844 217228
Please note – Dick Whittington tickets only available from 28th October.
Gin and Cheese Tasting Event – Saturday 21st December
Hosted by The Deli at No. 5, one of Thame's favourite speciality food and drinks retailers, who offer an extensive range of delicious deli items sourced from all over the UK. Joe and Hannah of Deli at No. 5 will be pairing three British artisan gins with three British artisan cheeses and inviting the audience to sample them during the evening,
Exclusive Competition
For a chance to win 4 tickets for Dick Whittington simply answer the following question:
Who gives an illustrated lecture?
a) Dame Bunti Smart
b) The Duchess of York
c) Professor Artemis Turret
Email your answer along with your name & address to Steph at villageview@live.co.uk by Thursday 28th November 2019