Jimmy Carr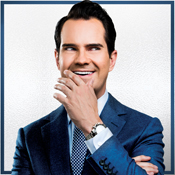 Thursday 4th July
Known for his deadpan delivery and disregard for political correctness, Jimmy Carr has become one of the most successful and prominent stand-up comedians in the UK. Not for the easily offended, Jimmy's shows usually involve poking fun at crude things you're not meant to make fun of.
Ben and Holly's Little Kingdom
Wednesday 17th & Thursday 18th July
"Somewhere, hidden amongst the thorny brambles is a little kingdom where everyone is very very small…" From the makers of Peppa Pig comes this BAFTA award-winning television animation live on stage!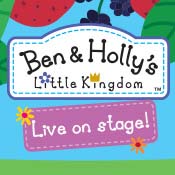 Be Bop A Lula
Friday 19th July
The West End smash hit comes to town starring five giants of rock'n'roll – Eddie Cochran, Gene Vincent, Billy Fury, Buddy Holly and Roy Orbison. . .Relive the seminal concerts of the 50's/60's in the company of incredible singers and a band tighter than a pair of your tightest drainpipe trousers.
The Bohemians
Saturday 20th July
Internationally renowned Queen Tribute band 'The Bohemians' take you on a high energy roller coaster ride of a concert, featuring the back catalogue of one of the world's most popular and iconic rock acts of all time.
Codebreakers
Sunday 21st July
Dr Mark Baldwin (Dr Enigma) has to date, given over 500 presentations on World War II codebreakers: Enigma and Bletchley Park and 70 presentations on Special Operations to audiences totalling over 50,000. This fascinating talk includes details of the life and work of Alan Turing OBE FRS.
80's Mania
Thursday 8th August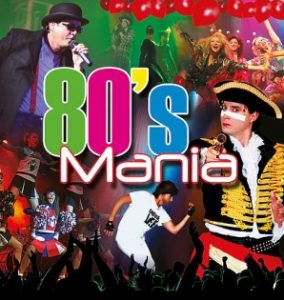 Featuring the music of 25 chart-topping pop stars including: Duran Duran, Human League, Culture Club, Wham!, Madness, Madonna, Spandau Ballet, Cyndi Lauper, Adam Ant, Bananarama, Erasure, Nena, Soft Cell, Toni Basil, Dead or Alive, Kim Wilde plus many, many more live on stage. . .
Guys and Dolls -Summer Youth Project 2019
Thursday 22nd – Saturday 24th August
Guys and Dolls is hailed as one of the greatest musicals of all time. A timeless New York tale of gamblers, petty crooks and nightclub singers, as well as strait-laced missionaries, will delight and beguile you. The dice are rolled as these colourful characters pursue love and luck from the heart of Time's Square to the sizzling clubs of Cuba. Will Lady Luck be on their side?
Exclusive Competition
For a chance to win 2 tickets to see 80's Mania on Thursday 8th August, simply answer the following question:
What rock band was Adam Ant a member of during the early 1980's?
A) Adam and the Ants         B) Ant Hill              C) Ant Attack
Email your answer, along with your name & address to Steph at villageview@live.co.uk by Monday 29th July 2019.