Thame Players have been staging a pantomime or a Christmas show each December for many years, but this December, sadly, the theatre will remain closed due to the Coronavirus restrictions. But it's not all doom and gloom, because we're hoping to put on our next brilliant pantomime, Babes in the Wood, in January instead! Oh, yes, we are! We've got our director and cast, and rehearsals are underway!
It's the story of two young children (the Babes), who, after their father dies, are abandoned deep in the forest by their wicked uncle and left to die, so he can inherit the fortune their father left them. But his plot is foiled when Robin Hood and his Merry Men rescue them and, with Maid Marion, they return to the castle. The uncle is unmasked as the villain and the Babes get their rightful inheritance – oh, yes, they do!!
Babes in the Wood will include all the ingredients you'd expect in a Thame Players' panto, with plenty of fun and jokes, music, singing and dancing for all the family.
We hope to run 10 performances of Babes in the Wood in January 2021. If lockdown restrictions are still in force, it will be performed in December 2021.
The Players Theatre remains closed at present due to the restrictions. Updates will be announced on thameplayers.co.uk.
New members are always welcome, email membership@thameplayers.co.uk for details.
Follow us on Twitter.com/thametheatre, Facebook.com/thametheatre and Instagram.com/thameplayers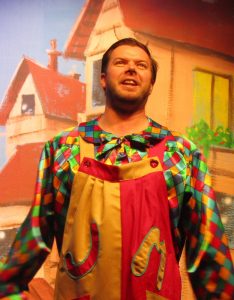 Exclusive Competition
For a chance to win complimentary tickets for a family of four to a performance of Babes in the Wood, answer the following question:
Who rescues the Babes in the Wood?
Email your answer, along with your name and address, to Coralie at salesprv@live.co.uk by Friday 11th December.