Newly re-opened following a year of lockdowns, Thame Players are treating us to a musical extravaganza this autumn, with six very different shows, from rock bands and comic opera to music with a touch of comedy and tributes to the iconic Tina Turner and Abba.
On Sunday 19th September, rock band Pulse present their tribute to the legendary 60s and 70s band Pink Floyd, while on Friday 24th September, the Merry Opera Company present Gilbert and Sullivan's best-known comic opera, The Mikado. They are followed on Sunday 26th September, by Thame's very own Boodlum Band – featuring the usual line-up of ukulele, double bass, washboard and phonofiddle. The Boodlums find humour in the best and worst of popular music and are a sell-out every time they come.
On Saturday 2nd October, Steamy Windows perform a tribute to the great Tina Turner, whose stellar career spanned over 50 years.  This is a dynamic smash-hit production, widely accepted as Tina's foremost tribute act.  On Sunday 3rd October there is a tribute to Cat Stevens, or Yusuf as he later became known, in aid of UNICEF UK. This tribute show is an honest and loving reflection of the timeless and insightful music of this hugely popular and adored singer/songwriter, performed by Keith James.  To round off this musical extravaganza, on Friday 29th October, Abba Sensation, one of the best-ever Abba tribute acts, will be putting on a stunning show with the Abba sound.
All shows start at 7.45pm.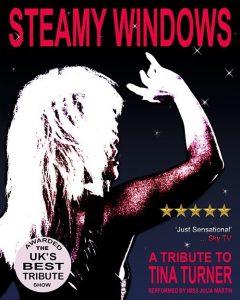 Ticket prices – live or streamed – watch in the theatre or at home:
Pulse £18 each, Mikado £15 each, Boodlum Band £13, concessions £12 (not streaming)
Steamy Windows £15, Cat Stevens £16, Abba £16 (not streaming and almost sold out)
Book online at thameplayers.co.uk or from the Information Centre at Thame Town Hall (check website for opening times).
Follow us oncom/thametheatre, Facebook.com/thametheatre and Instagram.com/thameplayers
Exclusive Competition
For a chance to win complimentary tickets for a family of four to a Thame Players show, answer the following question:
Which Band's Line-up includes the Ukulele?  
Email your answer, along with your name and address, to Coralie at salesprv@live.co.uk by Friday 8th October.