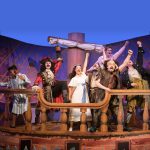 Aylesbury Waterside Theatre
August 25, 2023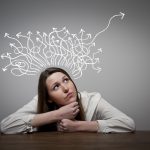 CAREERS: IT'S OKAY NOT TO KNOW
August 25, 2023
For October, an eclectic selection of fantastic fiction that will enrich the soul and inspire the mind.
If Only I Had Told Her by Laura Nowlin (Oct 3rd)
Finn has always loved Autumn. She's not just the girl next door or his mother's best friend's daughter, she is his everything. But she's not his girlfriend. That's Sylvie, and Finn would never hurt her, so there's no way Autumn could know how he truly feels.
Jack, Finn's best friend, isn't so sure. He's seen Finn and Autumn together. How could she not know? And how is she supposed to support and protect Finn when heartache seems inevitable? Told through three different perspectives, If Only I Had Told Her is a love story brimming with truth, tragedy, and unexpected bonds that heal us.
What We Kept to Ourselves by Nancy Jooyoun Kim (Oct 10th)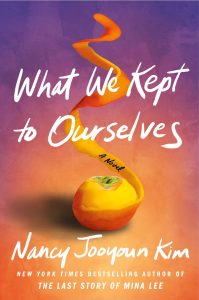 Both a riveting page-turner and moving family story, What We Kept to Ourselves, upon the discovery of a dead body in a backyard, masterfully explores the consequences of secrets between parents and children, husbands and wives, the search for home when all seems lost, and what it means to dream in America.
The book comes from the pen of New York Times bestselling author Nancy Jooyoun Kim, whose ability to craft style and mystery continues to know no bounds.
Going Infinite by Michael Lewis (Oct 3rd)
Virtually overnight, Sam Bankman-Fried shot onto Forbes' billionaire list and captivated the world as he played video games during meetings.
Lewis paints a character profile of Bankman-Fried, a
man who never liked playing by the rules, a trait that led to immense success and even more immense failure. After tackling the financial sector in The Big Short and Flash Boys, Michael Lewis dives deep into the collapse of the crypto company FTX, to great effect.
The Exchange by John Grisham (Oct 17th)
In a sequel to his debut thriller,  the Firm, John Grisham returns to reveal what happened to Mitch and Abby McDeere after they exposed the crimes of his corrupt Memphis law firm.
Fifteen years later, Mitch and Abby are living in Manhattan where Mitch is a partner in the world's largest law firm. When Mitch gets caught up in another sinister plot with worldwide implications, he must do all he can to stay one step ahead of his enemies, but will he succeed?