The Salt Path – Raynor Winn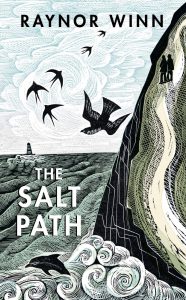 Raynor and her husband Moth lost their farm just days after finding out that Moth was suffering from an incurable, life-limiting illness. With no money and nowhere to live, the couple made the decision to walk the South West Coast Path – 630 miles through Somerset, Devon, Cornwall and Dorset. The Salt Path is the true story of that walk – the challenges Raynor and Moth faced, the people they met and the things they learnt along the way.
Once – Morris Gleitzman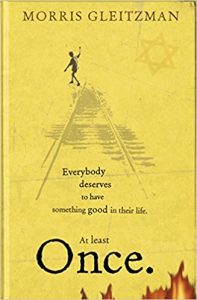 Morris Gleitzman's series follows a Jewish boy called Felix in Poland during the Second World War. Felix runs away from an orphanage in search of his parents, who disappeared several years before. Along the way, he befriends a girl called Zelda, and receives help from various people he meets. As you'd expect, the story is harrowing at times, but it's also funny, uplifting and impossible to put down. This one will stay with you for a very long time.
The Dark Between Stars: Poems – Atticus 
Atticus has become something of a social media sensation over the last couple of years. His latest book, The Dark Between Stars, is out this month. The poems cover themes such as living with purpose, loneliness, and the highs and lows of a life well-lived. Each poem is just a few lines long (some are a single line) and many of them are illustrated or accompanied by a photograph. Several of Atticus's poems are also available at www.instagram.com/atticuspoetry.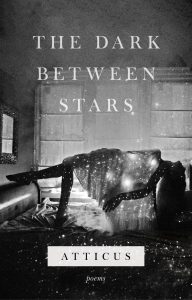 Fantastically Great Women Who Made History – Kate Pankhurst
A follow-on from Fantastically Great Women Who Changed the World, this children's book includes stories about a diverse range of women, from Boudicca to Harriet Tubman. The tales are engaging, fun to read and brought to life with colourful illustrations. Each story only takes a few minutes to read, so this is a perfect book to read with your child at bedtime. You might just learn something new yourself.
Wild: A Journey from Lost to Found – Cheryl Strayed
Wild became an international bestseller back in 2013, and was made into a film adaptation starring Reese Witherspoon. If you missed both, add the book to your wish list today. After losing her mother at 22, Cheryl fell into a downward spiral that saw her cheating on her husband and taking hard drugs. She ended up packing a backpack and setting off on a 1,100 mile hike from Mexico to Canada. Along the way she both found her way 'back to the person I used to be' and discovered the adult she wanted to become.