Kate Duggan
The Boy, The Mole, The Fox and The Horse – Charlie Mackesy
These illustration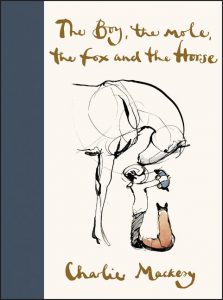 s of conversations between a boy, a mole, a fox and a horse have been shared across the world. As the author says, the characters "are all different, like us, and each has their own weaknesses. I can see myself in all four of them, perhaps you can too." Personally, I challenge anyone to read it and not feel at least a tiny bit lighter, more hopeful and more connected to those around us.
A Street Cat Named Bob – James Bowen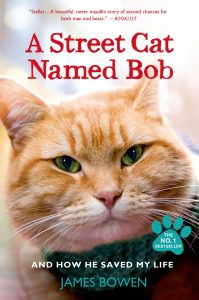 James had very little to give when he found an injured stray cat. A recovering drug-addict, James was living in sheltered accommodation and busking to earn enough money to eat. But it turned out that taking in the ginger cat, which he named Bob, would change James' life. This true story is a few years old now, and you could just choose to watch the film adaptation. But if you want to curl up with a feel-good story full of hope, resilience and friendship, it won't disappoint.
Staying Alive: real poems for unreal times – Neil Astley
The five hundred poems in this anthology cover a wide range of subjects, from depression and death to joy, personal quests and self-discoveries. As the synopsis says, these are poems that are "fired by belief in the human and the spiritual at a time when much in the world feels unreal, inhuman and hollow." You'll rediscover poems you've likely heard many times before, such as Robert Frost's 'The Road Not Taken', and also have your eyes opened to a whole new legion of poets.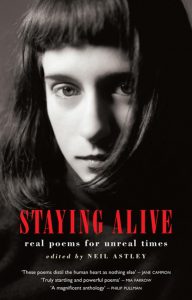 Nevermoor: The Trials of Morrigan Crow – Jessica Townsend 
Morrigan Crow is cursed to die on her eleventh birthday. And it seems that for those around her, her death can't come soon enough. But then Morrigan is whisked away by the mysterious Jupiter Crow. She has the chance of a new life as a member of the Wundrous Society, but only if she can pass a series of trials. A fantastic book for children and adults alike, Nevermoor is a great reminder that we can be so much more than society expects us to be.
The Secrets of Sunshine – Phaedra Patrick
After losing his wife a few years ago, Mitchell has withdrawn into his own small world – focusing on work and raising his daughter. But then an incident on a bridge leads Mitchell on a journey of self-discovery. Warm and light-hearted, without ever straying into saccharine-sweet territory, The Secrets of Sunshine is a cosy hug of a book.
Stories for Kids Who Dare to be Different – Ben Brooks
While this book is aimed at children, there are plenty of adults who will enjoy dipping into it. If you do, you'll discover mini-bios of ordinary people who tend not to make it into the history books. And you might also learn a little bit more about well-known figures, including Dr Seuss, Andy Warhol, Whoopi Goldberg and John Boyega.