Struggling to find the perfect book to give as a gift? Or wondering what to add to your own wish list? Maybe we can help…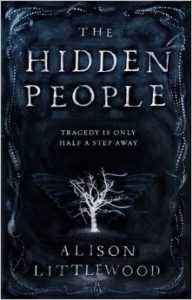 The Hidden People – Alison Littlewood
Crime, fantasy and historical fiction are melded together in The Hidden People. Albie Mirralls is every bit the sensible, upstanding gentleman that Victorian society wants him to be. When his cousin, Lizzie, is burnt as a changeling, Albie travels from London to her village to see justice done. But when Albie's own wife seems so completely changed, he finds himself questioning whether there could be some truth to the rumours about his cousin. The perfect book for curling up with on a winter's night.

A Christmas Kiss – Vicky Pattison
24 year old Amber dreams of designing her own fashion line. But after a year of working as a general dogsbody for the Queen of Fashion, Diana Grant, that dream is looking increasingly unachievable. So when an opening comes up working with a leading fashion house, Amber jumps at the opportunity. With a new job and a new love, Amber's life is looking up, but is she in danger of getting a bit too caught up in the glitzy world of fashion? Warm and funny, this is a great romantic comedy to enjoy over a glass of prosecco.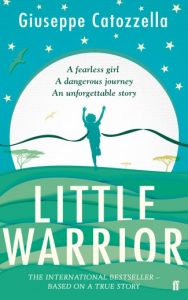 Little Warrior – Giuseppe Catozzella
Inspired by a tragic true story, Little Warrior tells the story of Samia Omar. Growing up in war-torn Somalia, life is hard, and dangerous. But Samia has big dreams – she wants to follow in Mo Farah's footsteps and compete in the Olympics. As life grows increasingly hard for women, Samia refuses to be cowed into submission. There are few options for Samia but to put her life into the hands of traffickers, in the hope of escaping to a better place. A heartbreaking read that will stay with you long past you've finished the last page.
The Girl Who Saved Christmas – Matt Haig
Magic is starting to fade in Victorian England, and Amelia might be the only one who can save the day. (Father Christmas being a bit tied up with reindeers f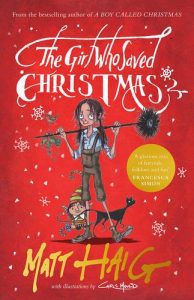 alling from the sky, angry trolls and other mishaps.) While it's the sequel to the 2015 children's bestseller A Boy Called Christmas, it stands up perfectly well on its own. An ideal gift for children aged 7 and up, this is a really enjoyable read. So much so that you may well find yourself borrowing it back.
The British Table – Colman Andrews and Christopher Hirsheimer
For the foodie in your life, you might want to consider this recently released tome. Featuring around 125 recipes, from the traditional to the modern, there's plenty to tempt most taste-buds. Recipes range from long-forgotten traditional fare, to regional specialities and contemporary classics. The focus is on warming comfort food. Think Braised Brisket followed by Whisky-Soaked-Raisin and Orange Marmalade.
Buzz Books 2016: Fall/Winter
Still no idea what book to go for? Download Buzz Books for free from Amazon, and you can read excerpts from 40 of this season's new releases. Well-known and debut writers are included, across both fiction and non-fiction. With a wide range of genres, there should be something to suit most tastes. Think of it as browsing in a bookshop, only with more time to read and the chance to sample books at home.