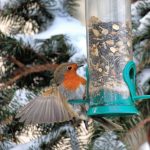 Robins – surviving winter with our help.
October 30, 2023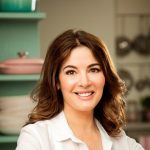 NIGELLA'S TURKEY HASH
October 30, 2023
Join us on a journey to explore the wondrous world of European Christmas markets, where age-old customs intertwine with modern delights, enveloping everything in a symphony of seasonal splendour… and if that involves a few glasses of mulled wine, then so be it!
Why not put yourself first this year – instead of just the kids – by venturing abroad to one of Europe's many delightful Christmas markets.
These charming, traditional, welcoming bazaars have transcended mere commerce, transforming into cultural beacons that resonate with the hearts of locals and visitors alike.
From the soul-warming scent of mulled wine to the waft of cinnamon, roasted chestnuts, delicious meats and more, combining with the magic and joy of the holiday season.
Perhaps venture to Nuremberg and you'll find yourself captivated by the allure of the Christkindlesmarkt, a quintessential representation of festive grandeur. Encircled by half-timbered houses and the iconic Frauenkirche, this historic market bewitches visitors with its time-honoured crafts and delectable gingerbread delights.
Nearby, Dresden's Striezelmarkt, dating back to 1434, stands as Germany's oldest Christmas gathering, echoing with choral performances and an air of nostalgia. The name Striezel relates to a local fruitcake in the city, now more commonly known as Stollen.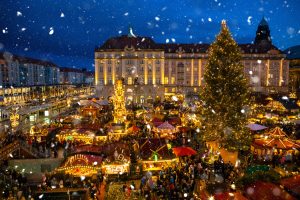 Crossing borders into France, Strasbourg's Marché de Noël enchants with its refined elegance. Nestled amidst medieval architecture, the market's artisanal craftsmanship and gastronomic marvels evoke a symphony of senses.
Meanwhile, Belgium's Bruges Christmas market hosts a winter wonderland with its ice-skating rink and exquisite lacework, an ode to Flemish heritage. In such a romantic city, this is one of the most beautiful in Europe and you'll find local hearty food and Christmas-themed drinks aplenty.
Winding along the famous Danube River there are two countries competing for Christmas tourists and locals. Austria's Christkindlmärkte beckons with its snow-kissed charm, and in the country's capital of Vienna, the Rathausplatz market dazzles with an illuminated dreamscape at the foot of St Stephen's Cathedral.
Over in Hungary, Budapest's Vörösmarty Square, located in the city's beautiful 5th district, brims with folk art treasures, and its scintillating lights stretch downstream, illuminating cobbled alleys that sprawl off to each side.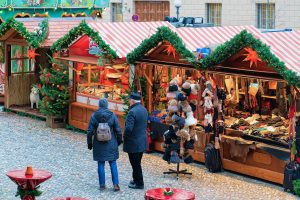 A journey to Zurich, Switzerland's capital, reveals the mesmerising Singing Christmas Tree, a human-carol wonder, while Spain's Seville sparkles with a lively Feria del Belén, dedicated to nativity scenes and festive fervour as people gather inland from the Bahnhofstrasse.
Finally, further east, Prague's Christmas markets at the Peace Square (Náměstí Míru) boast a picturesque setting against the Týn Church, blending Czech traditions with global charm. It's dominated by a gigantic Christmas tree just to make everyone feel that bit more festive.