While the Maldives and Seychelles are often spotlighted as ultimate honeymoon destinations, Mauritius, which shares the Indian Ocean with these two destinations, is equally photogenic and memorable, but offers a more family-friendly atmosphere with lush panoramic landscapes, pristine beaches and a rich cultural heritage. Spear Travels staff are experts in Mauritius and this is their inside track on what to do as a family when visiting this spectacular island.
Thrilling activities
Activities such as quad biking, buggy rides and horse riding are perfect for families and lush reserves, like Domaine de L' Etoile Reserve take you through stunning panoramic landscapes.
100 year old Aldabra Tortoises
On the Island of IIe aux Aigrettes, off the coast of Mauritius, you'll find a haven for thousands of endangered species like kestrels, pink pigeons, and giant Aldabra tortoises.
Family friendly resorts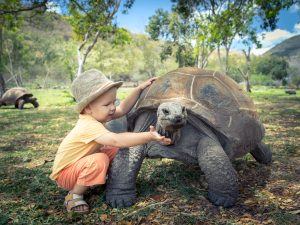 The Paradis Beachcomber Golf Resort & Spa and kids club offers everything from fish feeding, building sandcastles and treasure hunts to sailing initiation for all abilities.
Global cuisine
Mauritian cuisine is very diverse, combining different world flavours like spicy Indian curries, Asian stir-fries and Creole stews to create its own unique tastes. For picky eaters, there's at least something edible for every palate, especially when it comes to the kids.
Outdoor water sports
Water babies can enjoy kayaking, windsurfing, kite surfing-boarding and sailing a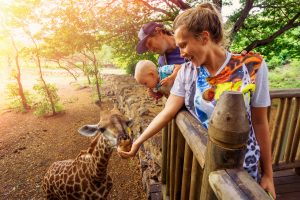 cross Mauritius' crystal-like lagoons. Its waters are ideal for water sports because they're relatively gentle trade winds.
Experience exotic wildlife
Witness the feeding of the Nile Crocodiles at LA Vanille Reserve des Mascareignes or walk with Lions at the Casela Nature and Leisure Park. There are plenty of opportunities to get up close and personal with exotic wildlife in Mauritius.
Spear Travels take care of all the details, so rest assured that when you book with them, you'll be completely taken care of by one of the leaders in the industry.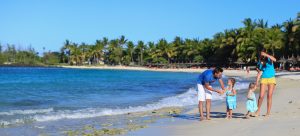 Call 01844 217228 or email the team at thame@speartravels.net today!