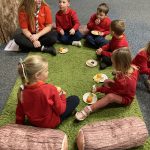 Opportunities to volunteer
August 25, 2023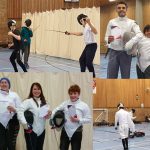 Thame Duellists Fencing Club
August 25, 2023
An incredible variety of land and sea activities await the adventure-seeker in Antigua. Whatever your fancy, from zipping through the rainforest on high wires, to kite surfing above the waves, snorkelling in crystal clear waters, cooking classes and so much more, your island getaway in Antigua, will excite and enthral you. You can even take a helicopter tour around the island!
THRILL-SEEKING ADVENTURES
Antigua Rainforest Canopy
Located in the island's Fig Tree Drive rainforest is Antigua's only zip line. This is a unique eco-tour that will allow you to experience the amazing rainforest from a different perspective that all ages can enjoy. Are you brave enough to embark on an unforgettable journey through the verdant forest, high above the trees?
Helicopter Tours
The Caribbean truly is a breath-taking landscape best experienced by air. From the stunning, crystal-clear turquoise water, vast reef systems, miles of untouched white sand beaches, and historic sights, a helicopter ride will allow you to take in all its beauty with a bird's-eye view.
MARINE ADVENTURES
Set in and around the picture-perfect UNESCO World Heritage site of Nelson's Dockyard, is the prestigious Antigua Sailing Week. This is one of the world's finest regattas, drawing thousands of serious sailors and the world's top racing boats to compete in five challenging days of racing.
Snorkelling
Antigua offers excellent snorkelling opportunities for those interested in life under the sea.  If you are adventurous, you can explore the beauty of Cades Reef, Paradise Reef/Andes and offshore islands such as Green Island. The Pillars of Hercules spectacular limestone rock formation that guards the entrance to English Harbour is a must-see.
Hiking Trails
Whether you are a seasoned hiker or a beginner, hiking has become a popular activity in Antigua and there are many different types of trails and tracks available for exploration. Visitors keen to stretch their legs and venture off-the-beaten track will be rewarded with scenic views of lush hills, historical sites and forts or amazing coastlines.
WILDLIFE ADVENTURES
Turtle Watching
Journey by boat to a deserted beach for this wonderful Antigua adventure and witness the nesting and hatching of Hawksbill turtles.
Wildlife Watching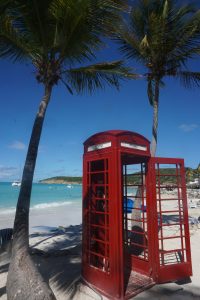 Long Island and Great Bird Island offer outstanding opportunities for birdwatchers. There is also the possibility of finding the previously endangered Antigua Racer Snake, which can only be found on Great Bird Island.