If you're looking for something more bespoke than the usual 'two-week bucket-and-spade' trip, Spear Travels, which has a branch in Thame, has a wealth of suggestions.
With 2019 on the horizon, it's time to start planning some well-earned holiday time for the year ahead. Here are our recommendations for the destinations that are full of culture and perfect for exploring, which should at the top of your list to visit in 2019!
Sri Lanka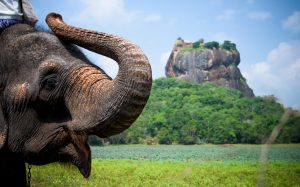 Sri Lanka has the biggest concentration of leopards in the world, and approximately 5,800 wild elephants. You can visit these stunning creatures in Yala National Park, where the conservation of animals is extremely important. But animals aren't the only attraction in this water-loving country. You can also experience getting lost in the Dambulla Buddha caves, which are filled with cave paintings.

Panama

Panama is considered the bridge of the Americas. It's just a 2.5-hour flight away from Miami in the US, and you can easily board another plane to the Caribbean islands of Bocas del Toro from there. It's a small, coffee producing country, but its geisha coffee, grown on the nearby mountains of Boquete, is referred to as "the champagne of coffees".

Jordan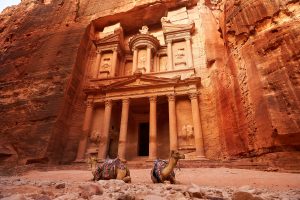 Home to the Dead Sea, famous for its hypersaline water, making floating easy, and its mineral-rich black mud used for therapeutic and cosmetic treatments. As if that wasn't an interesting enough reason to go, Jordan also offers The Valley of the Moon, which is one of the world's most outstanding desert landscapes.

Indonesia

Within Indonesia stands Komodo National Park, which was named after the Komodo Dragon that lives there – it's the largest living lizard in the world right now! Twenty percent of the world's coral reefs are also located in Indonesia, so it's the perfect place to scuba dive!

Belize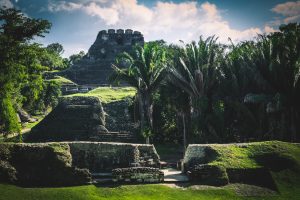 Belize has a huge number of Mayan Ruins. Several have been excavated over the years, which means that visitors can enjoy exploring them. It's also a low population country, and has little to no industrial development – perfect for a truly relaxing trip.

Brazil

One of the biggest reasons to visit Brazil is Ilha Grande, a beautiful island off of the coast of Rio. It can be reached by ferry, and it's a great place to see the local wildlife or learn about a place that was once a lair for pirates.
Spear Travels is located at 5 Greyhound Walk, Thame, OX9 3DY. Call 01844 217228 or email thame@speartravels.net