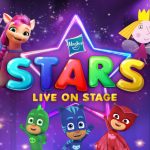 Aylesbury Theatre
June 28, 2023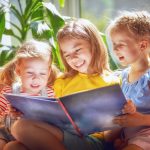 SCHOOL'S OUT
June 28, 2023
Delight your afternoon tea guests with this joyous one-tin bake from The Great British Bake Off's first ever champ, Edd Kimber.
This simple pistachio cake is made in a food processor, so it takes just minutes to prepare, and the machine does all the heavy lifting for you. Serve it with a simple lemon and sugar glaze and sprinkle with a few roughly chopped pistachios and dried rose petals.
Top tips
To make this cake vegan, swap out the eggs with this alternative: 1 tablespoon of ground flaxseed and 3 tablespoons of water for every chicken's egg
If stored in a sealed container, the cake should keep for 3–4 days
Ingredients (serves 10 to 12)
For the cake
200ml olive oil, plus extra for greasing
140g shelled pistachios, plus a few extra for decoration
65g ground almonds
65g gluten-free plain flour
1 tsp baking powder
1 tsp fine sea salt
200g caster sugar
4 large eggs
Zest of 1 lemon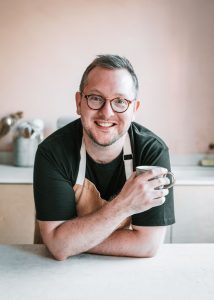 For the glaze
200g icing sugar
2–3 tablespoons lemon juice
Pinch of fine sea salt
Chopped pistachios
Dried rose petals
Method

1. Preheat the oven to 180°C/160°C Fan/Gas mark 4. Lightly grease your 15x40cm baking tin and line with a strip of parchment paper that overhangs the long sides, securing it in place with metal clips.
2. Place the pistachios in the bowl of a food processor fitted with the blade attachment and pulse until they are finely ground. Tip into a large bowl along with the ground almonds, flour, baking powder and salt and mix together.
3. Put the sugar, eggs and lemon zest in the processor bowl and process for about a minute. With the machine still running, slowly pour in the oil. Once fully combined, add the mixed dry ingredients and process for a second or two until evenly incorporated. Pour the batter into the prepared tin and spread evenly.
4. Bake for 35–40 minutes, or until lightly browned and the cake is set in the middle. Set aside to cool completely in the tin before using the parchment paper to lift it out.
5. For the glaze, mix the icing sugar, lemon juice and salt in a bowl until you have a thick but pourable paste. Pour it over the cake, allowing it to drip down the sides. Sprinkle with a few extra chopped pistachios and dried rose petals to decorate.