With a mild year-round climate, beautiful beaches and a relatively short flight time, it's no wonder Mediterranean holiday destinations remain popular. Add to this al fresco dining, fresh seasonal cuisine and local wines, and you have all the ingredients for a relaxing holiday.
The Mediterranean region also has picturesque scenery and a rich cultural heritage, so there will be plenty of interesting places to visit and things to see on your holiday.
Our travel experts have selected their favourite Mediterranean holiday destinations for 2019 to showcase the delightful mix of options available.
Italy
For all the foodies out there, Italy won't disappoint your taste buds. Renowned for its food across the world, Italy offers dish-after-dish of magnificent cuisines. So it doesn't matter if you're stopping at a gelato bar on a hot day or having a penne all'Arrabbiata in a romantic candlelit restaurant, you'll always have a chance to try some amazing food.
Round up your visit by relaxing on the sensational Sardinian beaches, tour an authentic Italian vineyard or explore the quaint towns and villages at your own pace. When the sun goes down, the adventure doesn't have to end with bustling and stylish nightlife, where you'll be able to enjoy a relaxing cocktail.
Spain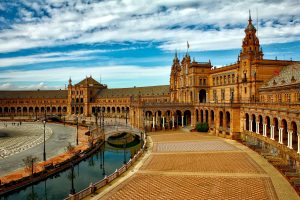 Jet off to Spain for your next mini break, where you'll get to bask in the beauty of Barcelona, explore the national parks in Palma or indulge yourself in the food markets in Ibiza. Spain's attractions are so diverse, there will always be something to do or see that you'll love.
This holiday hotspot offers year-round sunshine, making travelling out of peak season easier along with allowing you more time to see the spectacular sights. When visiting mainland Spain or the Canary Islands you'll be greeted by fabulous flamenco dancing, vibrant fiestas and beautiful beaches.
Greece
If you love being outdoors, Greece will offer you a chance to explore ancient caves and spot wildlife in the mountains. Take a moment to look around you and appreciate the magnificent Greek landscapes. Once you've finished exploring, make sure to try the local food with lots of charming taverns and family-run restaurants.
If you get a chance, take a look around an archaeological museum. There's more of these museums here than any other country in the world. This isn't surprising with the rich history and incredible architecture dating back to Ancient Greece. With golden beaches to explore, Greek countryside to discover on horseback and waterparks that'll leave a splashing impression, you'll be rushing to return year-after-year.
Whether you're looking for a self-catering villa, a 5-star all-inclusive hotel or something in between, our travel experts will help you get a head start with your holiday planning for next year and find a Mediterranean deal to perfectly suit you. Get in touch with the Spear Travels Thame team today by calling 01844 217228, emailing thame@speartravels.net or visiting them at 5 Greyhound Walk, Thame, OX9 3DY.