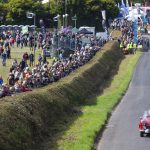 LET'S MAKE IT A £MILLION! – KOP HILL CLIMB FESTIVAL 16th and 17th SEPTEMBER 2023
June 28, 2023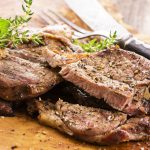 RECIPE: RICK STEIN'S BUTTERFLIED LAMB
June 28, 2023
Picnics are underrated. They're an overlooked pleasure these days, but there are so many reasons to pack a bag with some goodies and head out into nature.
1/ Getting children away from their phones and out in the fresh air can be a chore. Mention a picnic and their faces light up and they can't get their shoes on fast enough.
2/ It's cheap. You're making lunch anyway, it's not such a stretch to put it in reusable boxes or bags, chuck it in a backpack and head out to a nearby beauty spot. A picnic can be a full-day event for the cost of a lunch at home.
3/ When you'd like to see friends or family and can't quite face the expense or the hassle of tidying the house for entertaining at home, a picnic is a great way of sharing the load. Everyone contributes and a simple lunch becomes a varied feast.
4/ Children get a taste of freedom. They feel secure enough to go off and play and explore, because they know you're anchored to your picnic blanket and not going to wander away.
5/ Family memories are made. There's a relaxed atmosphere because you're outside in nature. Even the grumpiest can usually be persuaded into a spot of frisbee.
6/ Everything tastes better al fresco. Variety is key. Think small, hand-held 'picky bits' like small sandwiches, samosas, sausage rolls, carrot or cucumber batons, grapes and pre-sliced cake or biscuits.
Don't forget to look after special places and the wildlife in them by packing up your rubbish and taking the bag home.
Here are six of the best picnic spots with a view in Bucks, Berks and Oxfordshire:
Stowe (near Buckingham)
A favourite spot to picnic at Stowe is by Octagon lake, with the ducks and geese gliding idly by and the dragonflies dancing on the water. Pitch your blanket in the right spot and you have a wonderful view of both the iconic Palladian bridge and the Gothic Temple. You might feel like you've just stepped into a Jane Austen novel – although we recommend your Mr Darcy keeps his shirt on and his feet dry. (Dog friendly)
Hughenden (near High Wycombe)
The east slope in the parkland just below the ha-ha is a great place to picnic at Hughenden. A view of the manor is behind you, its imposing red brick façade peeping out between dark green conifers. In front is a sweeping view of the parkland punctuated with mature chestnuts, walnuts and sycamore trees, and the pretty church of St Michael and All Angels. There's a Chiltern chalk stream flowing at the bottom of the valley then the rise of a typical Chiltern hill cloaked with green fields and woodland. (Dog friendly)
Basildon Park (near Reading)
The lawn in front of the mansion has been THE picnic spot for residents of Basildon Park for generations. You can imagine the Bridgerton-style garden parties here on the wide flat lawns, with far-reaching views over the parkland. In fact, Basildon Park regularly features on screen as a location set for Bridgerton and other period dramas, so don't forget your parasol, and be sure to take a turn around the pleasure grounds when you've finished your picnic. (Dog friendly)
Greys Court (near Henley-on-Thames)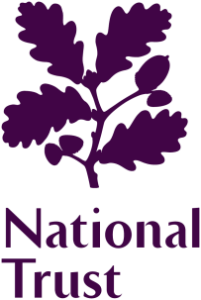 The upper lawn is a favourite picnic spot at Greys Court as there are lovely views over the Chiltern Hills from there. The house is to your right and it's a great place to people-watch the comings and goings between the house and walled garden in the foreground. In the distance you can watch the cows grazing peacefully and the red kites swooping over the hills. For families, the flat plateau of the lawn is great for garden games and cartwheeling. (Dog friendly, but dogs are not allowed in the walled garden.)
Nuffield Place (near Henley-on-Thames, open Wednesdays to Sundays)
In the Arts and Crafts-style garden at Nuffield Place, the old tennis court beside the house is a favourite place for a picnic. It feels weirdly naughty, billowing your rug across the invisible lines of the court, but don't worry, there's no umpire to tell you off. The flat grassy area is a perfect play area contained by perimeter planting for little ones to crawl or toddle around safely. There are long views over the wildflower meadow and the option to picnic there with older children who need for more space for running around chasing butterflies along the mown paths. (Dog friendly)
Waddesdon (near Aylesbury, open Wednesdays to Sundays)
The most popular place for picnics is below the Parterre with a view of the Manor on one side and sweeping views of Aylesbury Vale on the other. There are parkland trees to provide dappled shade if it's hot. From mid-June, the Parterre bedding will be in bloom and provide a colourful backdrop to a picnic. Waddesdon will be offering click and collect picnics from Saturday 17 June if you have better things to do than pack your own! (Dog friendly – and dogs are now permitted on the Parterre.)