What is your perfect idea of a holiday?
For some it is all about relaxation, whether that be a spa stay or lounging on a beach; for many of us holidays are the perfect opportunity to be a little more adventurous, explore new destinations, find out more about ourselves as well as me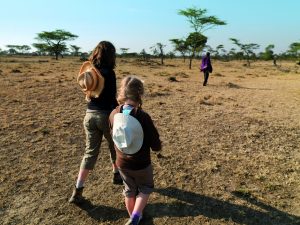 et new people. Spear Travels want to share with you a few ideas – offering you an alternative to the standard sunshine holiday.
ACTIVE ADVENTURE
Taking you closer to your destination.
Hiking, biking, multi-sport holidays including rock climbing and ziplining. These holidays are generally organised with small groups in mind. Each group has an expert to lead, with equipment provided so you don't have to worry about transportation. These trips are perfect for those who are first timers or more experienced. One thing is for sure – you don't have to be an elite endurance athlete to enjoy an Active Tour!
CLASSIC TOURS
Small group travel done differently.
Inbetween independent backpacking and organised group tours.
Classic tours combine the support and security of group travel, variety and the flexibility to go "off script" when you want to. There are some amazing journeys to Africa, Asia, Central America, Europe and so much more delivering the perfect balance of must-see highlights, cultural exchange, insider access, unbeatable value and, most importantly, the kind of spontaneous, "had to be there" moments!
FAMILY TOURS Family memories that last a lifetime.
Just because you have settled down and had children doesn't mean your adventuring days are over! Family trips open up the world of adventure travel to children aged 4 and up – let them experience their planet on their own terms. Travel with your family and discover the world for the first time all over again. Choose from snorkelling and diving, playing cricket in India, cooking in Thailand, a wadi walkabout and so much more. All the activities and choice of hotels are selected with your family in mind.
RAIL TOURS
A window seat worth fighting over!
The magic of train travel hasn't diminished with time, yet most of us have forgotten it. Climb aboard and see the world in a new way all over again. Rail tours follow some of the most iconic and scenic rail routes in the world providing you with a genuine connection for eye-popping landscapes like the Alps, the Himalayas and Siberia – without doubt the best way to experience these wonders.
MARINE TOURS
Adventure aplenty out there beyond the shore.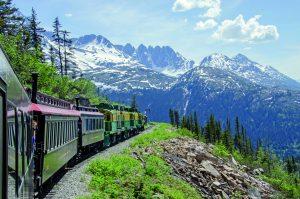 Designed for all travellers – experienced cruisers and sailors to landlubbers who've never set foot on a boat. So much choice – river cruises, expedition, Galapagos cruises as well as sailing holidays around the world.
This is just a snapshot of the "alternative" holiday – pop in or give us a call and speak to our experienced team to find out more.
With so much choice let us help you find the perfect holiday for you and your family – ASK THE EXPERTS