Honeymoon Destinations for 2018
After all of the hard work of planning your big day – you'll need a great escape. You've planned your wedding, so let us plan your honeymoon of a lifetime. Whether you are after an idyllic beach stay or an action-packed getaway, we can arrange honeymoon packages to cater to all tastes.
Here are some of our favourite options:
Thailand
An exotic destination with high standards of service and affordable long-haul prices. Most couples either combine the capital, Bangkok, with a trip to beach resorts like Koh Samui or Phuket or head north to the culturally rich heartlands of Chiang Rai and Chiang Mai, offering everything from elephant treks to cookery schools.
Italy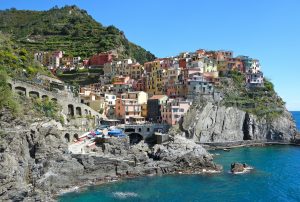 There's no denying that Italy is a reliably romantic choice for honeymooners. Don't miss the famous Colosseum in Rome or the Amalfi Coast with its iconic picturesque towns and villages. Venice also remains another iconic city of romance with some of the world's best hotels.
Japan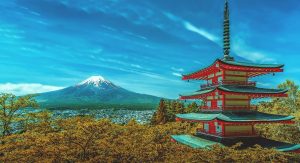 Make your way to Kyoto for the city's hundreds of shrines and temples – it's like stepping back in time. Make it a spa trip by visiting one of the thousands of natural hot springs known as onsen, or spend your days in Tokyo, sampling some of the finest cuisine in the world.
Iceland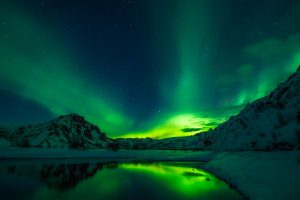 Whether you are looking for adventure and want to climb some millennia-old glaciers, or want to relax and soak away in skin-soothing natural hot springs, Iceland has everything you need. It also happens to be one of the most accessible places on Earth to catch a regular display of the Northern Lights.
Bora Bora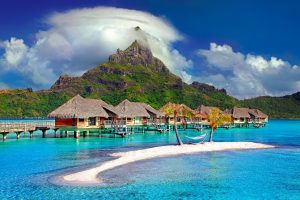 With turquoise lagoons, lush coral reefs, and overwater bungalows, Bora Bora is an ideal choice for couples who are looking to live the dream. Hike the extinct volcano at the centre of the island, snorkel through the technicolour coral that surround the island, or just lounge in the lap of luxury at one of the five-star hotels that dot this tropical escape.
Even if you've already settled on your chosen paradise, we're here to inspire you to explore all the options for your honeymoon. Give our travel experts at Spear Travels Thame a call today on 01844 217228 or email thame@speartravels.net. Don't forget to follow us on Facebook to be the first to receive all of our latest news and offers!