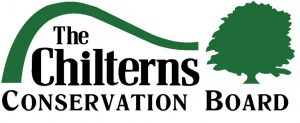 Walk length: 5.5 mile circular walk
Starting Point: The Chinnor Village Centre, High Street, OX39 4DH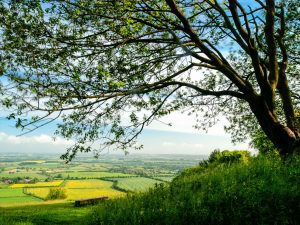 A 5.5 mile circular walk through beechwoods, chalk hills and a stretch of The Ridgeway National Trail. The walk offers a rich mix of industrial heritage, panoramic views, nature reserves and sites of geological interest. Steam railway enthusiasts and fans of film and television will find particular appeal along the way.
The walk starts in Chinnor, a large village which sits at the foot of the Chiltern Hills. Industries based in and around Chinnor have included lacemaking, chair-making and agriculture and, until 1999, a cement works whose tall chimney was a well-known local landmark. The first part of the walk starts gently through fields, shadowing the resurrected Watlington Branch railway to the film-set village of Bledlow.  The Lions at Bledlow provides the perfect opportunity to take on refreshments and gather yourself for the climb up onto the scarp at Chinnor Hill.  The climb up through beech woodland is punctuated by flower rich old chalk pits, and holloways; remnants of earlier commerce.  You will follow a trackway bordered with a littering of pits and small quarries from the extraction of flint. At the top of Chinnor Hill – a BBOWT nature reserve – you will be rewarded with extensive views over Oxfordshire and north Buckinghamshire. A steep descent to the ancient Icknield Way, now part of the Ridgeway National Trail, provides a good view of the massive disused Chinnor Chalk pits; the chalk was used for cement making, once a thriving industry and still in operation until 1999. The cement works were used to film part of the opening hovercraft sequence in the Bond movie, Die Another Day.
Access Information
The route is mainly on unsurfaced tracks (muddy in wet weather) and there are stiles. There is one long uphill walk and a steep descent.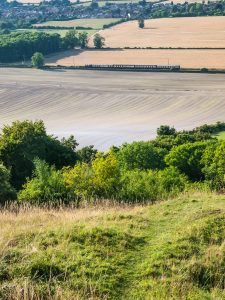 Refreshments
There are lots of pubs and cafes in Chinnor. The Lions of Bledlow is a popular pub country pub along the route.
These circular walks are part of the Chilterns Country series of walking routes produced by the Chilterns Conservation Board. You can download a free leaflet  for it which has a route map and detailed route directions, plus lots of other useful information. Download it from http://www.chilternsaonb.org/products/downloads.html. It's also part of the free Handheld Tours app.
The inaugural Chilterns Walking Festival is just 6 weeks away now and we have 89 walks and events on offer. There are still a few trickling in which will be added to the website http://www.visitchilterns.co.uk/walkingfest.html
There is a huge choice of activity and we are delighted to have such an interesting and varied programme, please do take a look, take part and help spread the word! It is a great opportunity to see a different part of the Chilterns or try a different activity.