Awful Auntie
Thu 1 – Sun 4 February
When Stella sets off to London with her parents she has no idea her life is in danger! Waking up three months later, only her Aunt Alberta can tell Stella what has happened. Not everything Aunt Alberta tells her turns out to be true and Stella quickly discovers she's in for the fight of her life against her very own awful Auntie!
From the award-winning producers of Gangsta Granny comes the world premiere of David Williams' amazing tale of frights, fights and friendship, featuring a very large owl, a very small ghost and a very awful Auntie! Suitable for 5+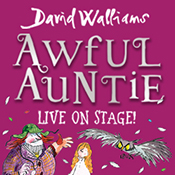 The Jungle Book
Tue 20 – Sat 24 February  
An exciting new adaptation of Rudyard Kipling's family classic, The Jungle Book, comes to life in this colourful new show.  Loved as a wild and fun tale of family, belonging and identity, this production is packed with memorable characters, new songs and brilliant storytelling. This unforgettable adventure is adapted by the Olivier Award-winning Jessica Swale (Nell Gwynn), features live music on stage created by Joe Stilgoe and is directed by Max Webster(The Lorax, The Old Vic). Suitable for 6+
Anthony Horowitz's Mindgame
Wed 7 – Sat 10 March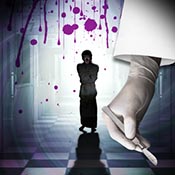 A mind bending psychological thriller from the pen of Anthony Horowitz.
When Mark Styler tries to get an interview with Easterman, a notorious serial killer, he has no idea what he's walking into. First he has to get past Dr Farquhar, the quixotic head of Fairfields – the asylum where Easterman is kept.
But soon he discovers that nothing is what it seems. Who is the mysterious Borson? Where did he get the meat in the fridge? And why isn't the skeleton in the closet?
Hellfire Comedy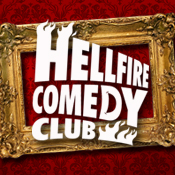 Thu 29 March 8pm
Join us for a brand-new season of the hottest comedy with the most exciting up-and-coming comedians on the circuit. Cool beer and red hot comedians will ensure you laugh the night away.
Hellfire is a 14+ show
Dr Jekyll and Mr Hyde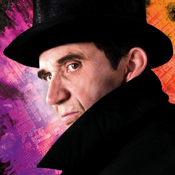 Tue 3 – sat 7 April
A twisted tale of nerve-jangling horror, this adaptation of Robert Louis Stevenson's classic gothic thriller stars Phil Daniels as the extraordinary Dr Jekyll and Mr Hyde. During one of his audacious experiments trying to separate good from evil in human nature, the kind and gifted Dr Jekyll inadvertently unleashes an alternative personality of pure evil.. the mysterious Mr Hyde. Phil Daniels' extensive and varied credits include Quadrophenia. Scum and Eastenders, Jekyll & Hyde is directed by Kate Saxon, designed by Simon Higlett and adapted by Tony award-winning playwright David Edgar. Suitable for 7+
Exclusive Competition
For a chance to win 2 tickets to The Jungle Book, simply answer the question below:
What is the name of the cruel and powerful tiger in The Jungle Book?
A) Bagheera    B) Shere Khan    C) Baloo
Email your answer along with your name & address to Stephanie at villageview@live.co.uk by Thursday 8th February 2018.