Mindgame
Wed 7th – Sat 10th March
A mind bending psychological thriller from the pen of Anthony Horowitz – creator of Foyle's War, the BBC's New Blood, Alex Rider, the Sherlock Holmes novels House of Silk and Moriarty… and the James Bond novel Trigger Mortis.
When Mark Styler, a writer of glossy 'true crime' paperbacks, tries to get an interview with Easterman, a notorious serial killer, he has no idea what he's walking into. First he has to get past Dr Farquhar, the quixotic head of Fairfields – the asylum where Easterman is kept.
But soon he discovers that nothing is what it seems. Who is the mysterious Borson? Where did he get the meat in the fridge? And why isn't the skeleton in the closet?
Joe Brown
Wed 28th March
Just Joe, the man by himself, uncut, solo, uncensored, an audience with. Just Joe  will see Joe Brown talk about his early days, growing up in a pub in London's East End, discovering Skiffle, becoming a Rock 'N' Roll pioneer and touring with the likes of Eddie Cochran, Billy Fury and Gene Vincent before headlining shows with The Beatles as opening act.  The heady days of Rock 'N' Roll will be laid bare and the evening promises to be an intimate glimpse into the hectic world of one of Britain's most enduring and best loved performers.
Dr Jekyll & Mr Hyde
Tues 3rd – Sat 7th April
A twisted tale of nerve-jangling horror, this adaptation of Robert Louis Stevenson's classic gothic thriller stars PHIL DANIELS as both Dr Jekyll and Mr Hyde.
In a secret experiment, the upright and respectable Dr Henry Jekyll splits his personality into two, releasing the fiendish and murderous Edward Hyde.
As Hyde brings about mayhem, terror and death in foggy London, can Jekyll find a way to suppress his monstrous alter-ego, before it takes him over for good?
Cirque Berserk
Tues 10th – Sun 15th April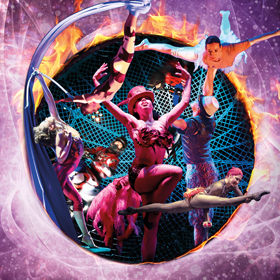 Showcasing the finest in traditional circus thrills and skills, Cirque Berserk! celebrates the 250th anniversary of the invention of Circus by bringing this treasured form of live entertainment bang up-to-date in a jaw-dropping spectacular created especially for the theatre.
Combining contemporary cirque-style artistry with adrenaline-fuelled stunt action, this astoundingly talented international troupe includes over thirty jugglers, acrobats, aerialists, dancers, drummers and daredevil stuntmen.
Featuring the world's most hair-raising circus act – the legendary motorcycle 'Globe of Death'.
Don't miss it!
The Little Mermaid
Wed 25th April
Join Ballet Theatre UK on this dramatic retelling of Hans Christian Andersen's all-time favourite story of The Little Mermaid, who falls in love with a human Prince and gives up everything to win his love.
The kind hearted Little Mermaid rescues the Prince during a storm at sea, and begins a journey that takes her far from her home beneath the waves. Determined to pursue her love on to the shore she makes a bargain with an evil Sea Witch, but it comes at a heavy price.
Ballet Theatre UK's charming and poignant ballet explores the nature of longing, how making choices have lasting consequences and how goodness can be rewarded in unexpected ways.
Brian Conley
Sat 21st April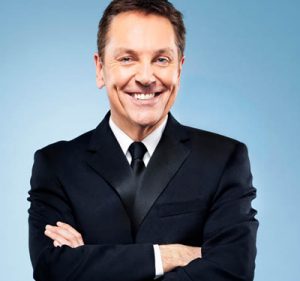 The multi- talented and irrepressible Brian Conley returns to the stage with his brand new show 'Strictly Come Laughing". Featuring brand new comedy, sketches and songs alongside some of his best-known material from stage and screen. Hurry along and book to see why Brian Conley remains one of this country's most loved entertainers.
An Officer and a Gentleman
Mon 7th – Sat 12th May
The world premiere of a brand new musical that will simply sweep you off your feet! An Officer and a Gentleman is based on the Oscar-winning film starring Richard Gere. Its feel-good soundtrack includes the hit song from the movie Up Where We Belong along with many 80s classic anthems including Girls Just Want to Have Fun, Material Girl, Don't Cry Out Loud and Alone.
Exclusive Competition
For a chance to win two tickets to Dr Jekyll and Mr Hyde, simply answer the question below:
Which BBC soap did Jekyll and Hyde star Phil Daniels appear in as Kevin Wicks?
Coronation Street              b)            Emmerdale          c) Eastenders
Email your answer along with your name and address to: villageview@live.co.uk by Thursday 12th April 2018.