A MURDER IS ANNOUNCED  – Wed 1 – Sat 4 November
Middle Ground Theatre Company Ltd is delighted to present their acclaimed production of a classic Miss Marple mystery.
Starring Louise Jameson (Eastenders, Bercerac/Doctor Who) as Miss Marple and Janet Dibley (The Two Of Us, Doctors) as Letitia Blacklock, with Tom Butcher (Doctors, The Bill), Sarah Thomas (Last Of The Summer Wine), Dean Smith (Waterloo Road, Last Tango In Halifax) and Lucy Evans (Coronation Street) in a full cast of twelve.
Now in it's third year of touring, this lavish production has delighted packed audiences across the UK.
John Mayall – Thu 16 November
For over 50 years, John Mayall has served as a pioneer of blues music, rightly earning him the title, "The Godfather of British Blues".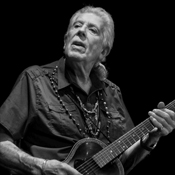 Regarded by many as blues' most influential artist, John's band The Bluesbreakers, launched the careers of many true legends including Eric Clapton, Mick Fleetwood, John McVie, Peter Green and Mick Taylor.
Alexander O'Neil – Sat 18 November
Alexander O'Neal is undoubtedly a music legend.
Reputedly the best pure singer to come from the '80s soul/RnB era' releasing a 'string of memorable hits' that are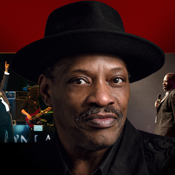 STILL broadcast as 'radio requests' and played at literally thousands of events around the world including: 'Fake', 'Criticize', 'If You Were Here Tonight', 'Saturday Love', 'Never Knew Love Like This', 'Sunshine', 'Secret Lovers' and many more.
Come and join the party with Alexander and his fantastic 9 piece band, for an evening you will never forget!
Our House – Mon 20 – Sat 25 November
The Madness Musical
The Olivier Award-winning, West End smash hit musical from the writer of Calendar Girls is back! Starring Deena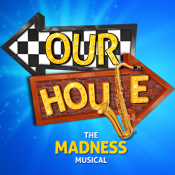 Payne (Emmerdale's "Viv Hope") and George Sampson (Britain's Got Talent), we invite you to put on your "Baggy Trousers" and join the "House of Fun" in this spectacular, hilarious and uplifting musical about love and family. You'll be singing "It Must be Love" all the way home!
Son of A Preacher Man – Tues 28 Nov – Sat 2 December
Three broken hearts, one Soho hang-out, and the only man who could ever help them…  Featuring the greatest hits of Dusty Springfield, Diana Vickers (Little Voice, Rocky Horror Show, The X Factor) and Debra Stephenson (The Impressions Show, Bad Girls) star in this sparklingly funny and sweetly touching new musical play by internationally-renowned writer Warner Brown and directed and choreographed by Craig Revel Horwood.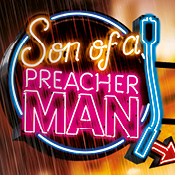 Exclusive Competition
For a chance to win two tickets to Flashdance (coming soon in January 2018), simply answer the question below:
What is lead character, Alex Owen's job by day?
Gymnast             B) Welder            C) Builder  
Email your answer along with your name and address to Steph at villageview@live.co.uk
by Wednesday 20th December 2017