Let's Hang On
Thu 2 May
Four New Jersey boys from the wrong side of the tracks invented their own sound and wrote their own songs to become one of the biggest pop sensations of all time. Featuring Sherry, Why do Fools Fall in Love, Breaking Up is Hard to Do, Big Girls Don't Cry, Walk Like a Man & more.
Paul Young – 35 Years of No Parlez
Tue 7 May
Everyone's favourite 80's crooner Paul Young returns for part 2 of the 35 years of 'No Parlez' anniversary tour!
Fastlove – A Tribute To George Michael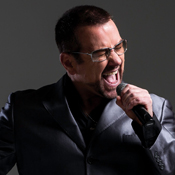 Thu 9 May 2019
This is a spellbinding experience you don't want to miss. You'll be getting up (to get down) to all your favourite songs: Careless Whisper, Freedom, Faith, Father Figure, One More Try, Outside, Jesus To A Child, I Want Your Sex, Kissing A Fool, and many more.
Sounds of the 60's Live with Tony Blackburn
Sat 11 May
An evening hosted by Radio 2's legendary DJ, Tony Blackburn of 60s classics performed live by the Sounds Of The 60s All Star Band & Singers.
Francis Rossi – I Talk Too Much
Sun 12 May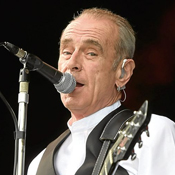 Legendary Status Quo lead singer Francis Rossi will share the extraordinary secrets of his 50-plus years in rock'n'roll when he takes to the stage for an intimate evening. In Francis Rossi: I Talk Too Much, the founder, lead singer and lead guitarist of Status Quo will talk about his mishaps and adventures of life on the road with one of the biggest and most loved bands ever.
That'll Be the Day 2019
Thur 16 May
Back by ever-growing popular demand, get ready to party as the UK's favourite Rock & Roll variety production returns with another BRAND NEW SHOW! Featuring incredible live music performances, this hugely entertaining Rock & Roll spectacular blends classic gold hits from the 50s, 60s & 70s, with bags of hilarious comedy!
The Manfreds
Thu 23 May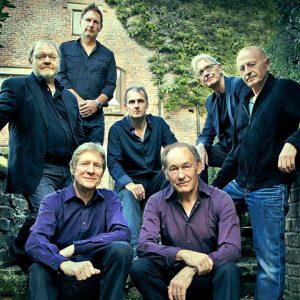 Paul Jones, with his unique harmonica sound, will be joined by Mike Hugg on keyboards, Tom McGuinness on guitar, Rob Townsend on drums, Marcus Cliffe on bass, and Simon Currie on saxophone/ flute.
Thank You For The Music
Fri 24 May
This international smash-hit tribute show brings all of ABBA's number one hits to the stage in a production like no other. The hugely popular show, combines the unmistakable harmonies, colourful costumes, and dazzling performances by an all-star cast that'll have you thanking ABBA for the music again and again!
Exclusive Competition
For a chance to win 2 tickets to see Steve Steinman's 'The Meatloaf Story' (See our website for more details) on Friday 28th June, simply complete the name of the famous Meatloaf song 'I would do anything for:'
A) Food     B) Love C) A Pint
Email your answer, along with your name & address to villageview@live.co.uk by Thursday 13th June 2019.