Dial M for Murder by Frederick Knott
10th to 14th March 2020
Tony Wendice has married his wife, Sheila, for her money and now plans to murder her for the same reason. He arranges the perfect murder, but unfortunately for him, things don't quite go to plan.
But things don't stop there as Tony sees a way of getting himself out of this mess and getting rid of his wife at the same time. Just what will he do, and can Max manage to save her in time? Will Inspector Hubbard listen or has he moved on to his next case? How can justice prevail? Come and watch to find out.
Celebration of Life – Clive Woodward Friday 20th March 2020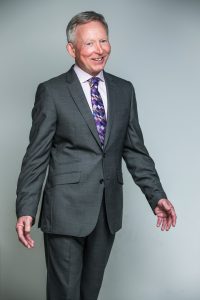 Clive is a professional actor with a passion for poetry. His show 'A Celebration of Life' has been exceptionally well received at both theatres and retirement villages. This is an evening of poetry and music looking at his life and career through those mediums.
Don Giovanni by The Merry Opera Company
Sunday 22nd March 2020
Don Giovanni is generally regarded as one of Mozart's supreme achievements and one of the greatest operas of all time, and it has proved a fruitful subject for writers and philosophers. One of the most performed operas in recent times.
Buddy Holly Friday 27th March 2020 at 7.45pm
Buddy Holly & The Crickets are brought back to life as they looked and sounded on their first tour of the UK in 1958 by the outstanding Spencer J & the Copy-Cat Crickets.
Comedy@The Players presents a Fringe double header Sunday 5 April 2020 at 7:45pm
Robin Morgan:  What A Man, What A Man…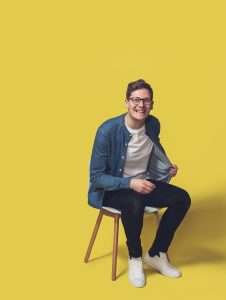 Following a sell-out 2019 Edinburgh run, the 'utterly hilarious' (Broadway Baby) stand-up embarks on his second UK tour with his show.
Olga Koch:  Accent
2018 Edinburgh Comedy Awards nominee. As seen on Mock The Week, The Now Show, R4 special.
This is a chance to see Olga's latest show (date to be announced).
Strictly Sherlock on Friday 17th April 2020 at 7:45pm
Join the king of the detectives as he brings to life those three startling cases, The Sussex Vampire, The Creeping Man and The Devil's Foot! Adapted and written by Jonathan Goodwin, directed by Jonathan Goodwin and Gary Archer and performed by Jonathan Goodwin, it promises to be a night to remember.
Tickets for all shows available online at www.thameplayers.co.uk or from Information Centre, High Street Thame OX9 3DP 
Exclusive Competition
For a chance to win two free tickets to any Thame Players' 2020 production, simply answer the following question:
Who investigates 'The Devil's Foot'?
a) The Hardy Boys     b) Hercule Poirot     c) Sherlock Holmes
Email your answer along with your name and address to Steph at villageview@live.co.uk by Thursday 9th April 2020