Choice Grenfell by Kick in the head Productions 18th January 2020 at 7.45pm
Kick In The Head are following up their hugely successful productions of Old Herbaceous, Fagin? and Three Men in a Boat with a wonderful production dedicated to one of the country's best loved comediennes, Joyce during the 40th anniversary year of her death.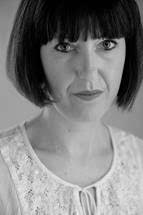 As Joyce would have said "We request the pleasure of your company" in the company of one of Britain's best loved comediennes
Three Men in a Boat by Kick in the head Productions 24th January 2020 at 7.45pm
Join Jerome as he recounts the hilarious story of his boating holiday along the magnificent River Thames with his two companions and Montmorency the dog. Come and join in the fun as Giles Shenton expertly takes the helm and pilots you through the ridiculous tale of men behaving badly while messing about in boats!
Songs of Leonard Cohen Friday 24th January 2020 at 7.45pm
The past, the present and the future
The chilling announcement of Leonard's passing truly marked the end of an era. He has been challenging us to listen more carefully, speak more thoughtfully, and think more deeply. Come and listen to his words once more through Keith James.
Viva Neil Diamond – Celebrating 50 years of hits! 2nd February 2020 at 7.45pm
In 1966 Neil Diamond's first hits smashed into the world's music charts. To celebrate the icon's 50 year recording career the UK's very own 'voice of Neil' Bob Drury ('The Neil Diamond Story') takes to the road with 'Viva Neil Diamond', a brand new one-man stage show simply bursting with Neil Diamond gems!
Celtic Heartbeat Sunday 16th February 2020 at 7.45pm
Local modern folk band Celtic Heartbeat take you through their repertoire of traditional and new songs about soldiers, sailors, ploughboys, love, broken hearts, disaster and joy.
Blending music, harmony, images and film the band will transport you back to a time of exploration, immigration, shipwrecks, hardship and the celebration of life.
Thame Players present Dial M for Murder 10th to 14th March 2020 at 7.45pm
Tony Wendice has married his wife, Sheila, for her money and now plans to murder her for the same reason. He arranges the perfect murder but unfortunately for him, things don't quite go to plan. But things don't stop there. Tony still sees a way of getting himself out of this mess and getting rid of his wife at the same time. How can justice prevail? Will he succeed?
A timeless classic set in the 1950's when tennis players were penniless amateurs and murder was punished by hanging.
All tickets at various prices available from Thame Town Hall, Information Centre, High Street, Thame OX9 3DP Tel 01844 212833 or online from www.thameplayers.co.uk
For a chance to win two free tickets to any Thame Players' 2020 production simply answer the following question.
Who thinks he has planned the perfect answer to his money worries?
a) Keith James   b) Tony Wendice   c) Bob Drury
Email your answer along with your name and address to Steph at villageview@live.co.uk by Monday 17th February 2020.