Sylar: How I Got Into Magic – Friday 19th May at 7.45pm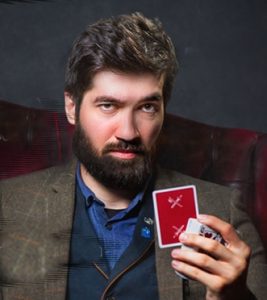 Sylar describes himself as a Psychological Magician and this show enables him to demonstrate his remarkable skills.  Magic should always be up close and personal to be best appreciated and The Players Theatre is the ideal venue for Sylar to show off his talents. Tickets £11
Yes Please Tribute – Saturday 27th May at 7.45pm
With around 35 million recordings sold, Yes, the greatest progressive rock band, had huge success in the 70s with albums such as Fragile, The Yes Album, Close to the Edge, Topographic Oceans, Relayer and Going for the One. With their large scale pieces, virtuosity and imagination these albums completely exploded the scope of what Rock and Popular music could achieve. Tickets £12
Bootleg Bee Gees – Saturday 17th June at 7.45pm
For the first time we present a tribute to the Bee Gees.  Robin Gibb lived at The Prebendal in Thame from 1984 until his untimely death and it seems appropriate to pay tribute to him and the music of the sensational Bee Gees.  All the big hits will be performed and a great night is assured. Tickets £12
Thame Children's Choir – Sunday 18th June at 4.30pm
We are pleased to welcome for the first time the Thame Children's Choir for their annual concert.  Tickets £5
Comedy @ The Players Theatre – Sunday 18th June at 7.45pm – Tickets£10
The latest comedy night at The Players Theatre features Matt Forde, who has his own TV programme on called Unspun with Matt Forde on Dave.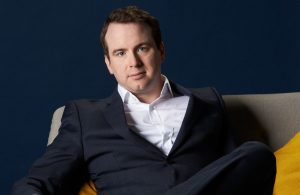 Along with Matt is Lou Sanders (the first female comedian we have welcomed to the theatre).  She has frequently appeared on television.
Both comedians will be appearing again at The Edinburgh Fringe this year and this is your chance to see their show before they travel north.  Tickets £10
Tickets for all shows are available on our website www.thameplayers.co.uk or from Spear Travels on 01844 217228.
To win two free Tickets to any Thame Player show simply answer the following question correctly.
Who is travelling north for the summer?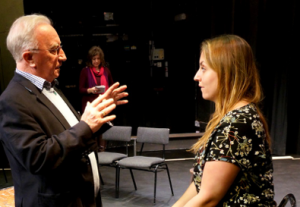 Matt and Lou
Sylar and Robin
Bootleg Bee Gees
Email your answer to Steph at thameview@live.co.uk by Thursday 22nd June 2017.