Thame won four prizes at Revive & Thrive's Local Legends Conference in Northwich, Cheshire on 2nd and 3rd March. Sonja Francis and Helen Johns of 21st Century Thame were nominated as 'Local Legends' by Becky Reid, market town coordinator, Thame Town Council.
The prizes are aimed at improving Thame town centre and building profile. They include a visitor attractions' treasure trail app, a half-day workshop to encourage more effective use of data and support growth, a digital health check, and a special issue of Place Magazine showing off all that's best about Thame.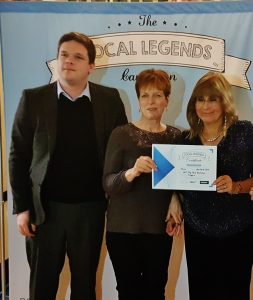 Becky Reid said, 'This is a fantastic boost for Thame. These prizes will help us continue the journey to ensure Thame is the best of market towns.' Sue Martin-Downhill, chair, 21st Century Thame, said, 'These prizes will help us achieve communal objectives, which depend on the help of volunteers who are passionate about their place.'
The conference was attended by 80 representatives including 'Local Legends' involved in regeneration projects achieving amazing outcomes for their places.
To learn more –
Email Revive & Thrive enquiries@reviveandthrive.co.uk or call 03330 124285.
Email 21st Century Thame suedownhill@gmail.com or call 07860 328880.