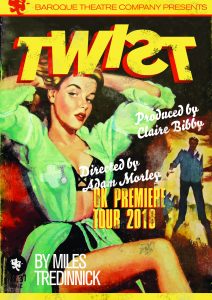 New Foxtrot Serenaders
Saturday 19th May 2018 at 7.45pm
The New Foxtrot Serenaders return for their annual visit to The Players Theatre. This great little band always provide a thoroughly entertaining and foot-tapping show, not to be missed by lovers of music from the 30s, 40s and 50s.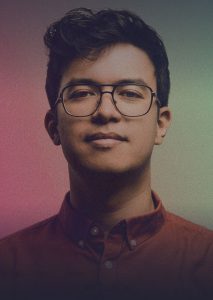 Baroque Theatre presents Twist
Saturday 26th May at 7.45pm 
Twist is a play about David Woods, a mild-mannered accountant who sees a sensational way of making a fortune by writing a kiss-and-tell biography about his bitchy wife Sarah, the nation's favourite actress from the hit soap Doctors and Nurses. He then realises that his book will do even better if she is murdered first! Unfortunately, a few obstacles get in his way…
Comedy @ The Players presents:  Phil Wang
Friday 8th June 2018 at 7.45pm
Phil Wang: Kinabalu
After a sell-out Edinburgh run and at the end of his UK / Australian tour Phil Wang is coming to Thame with his acclaimed solo show: Kinabalu.
As a Malaysian-born son of Chinese and British parents, Phil Wang has a unique and nuanced view of ethnicity and identity. In Kinabalu, he explores his 'immigrant patriotism' with silliness and sophistication in equal parts.
As seen on: Live at The Apollo, Have I Got News For You, Would I Lie To You?, and 8 Out Of 10 Cats Does Countdown, Room 101.

Giles Shenton presents My Dog's Got No Nose
Friday 1st June at 7.45pm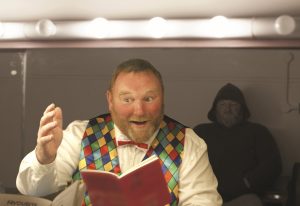 Giles Shenton returns with a thought provoking and cleverly constructed, piece of theatre about a man preparing to fulfil his lifelong ambition to be a stand-up comedian, "…puts one in mind of Alan Bennett's Talking Heads"
Tickets for all shows at The Players Theatre, Nelson St, Thame OX9 2DP available from online from www.thameplayers.co.uk or Spear Travels, Greyhound Walk, Thame 01844 217228
Exclusive Competition
For a chance to win two tickets to any Thame Players Show in 2018, simply answer the question below:
What is seen in equal parts?
Ethnicity and identity
Provoking and clever
Silliness and sophistication
Email your answer along with your name and address to Steph at villageview@live.co.uk by Thursday 22nd June 218