Intriguing Escapes
Secrets, lies and mysteries are at the heart of this month's picks.
Four Riddles for Jane Austen (and her artful maid Tilly) – Gabrielle Mullarkey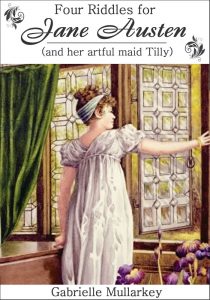 Our guest author for September / October is Gabrielle Mullarkey, a widely published writer living in the Thame area. Gabrielle works as a freelance journalist and writer of fiction, with two other novels print-published, and 'Four Riddles' 'published by Corazon Books on Amazon.
'Four Riddles' is written to coincide with 2017 as the 200th anniversary of Jane Austen's death.
In the book, Jane use her marginal place in society to team up with her loyal maid, Tilly, and unmask the malicious, vengeful and desperate in a world where money and status are all, not everyone is who they seem and secrets are worth killing – and dying – for.
Full of witty dialogue, pacy action and memorable characters (both above and below stairs), it blends suspense and period detail with a wry Janeite look at the world.
 The Life She Was Given – Ellen Marie Wiseman
Lily knows she's different. After all, her parents have kept her locked away for all of her nine years, in case she scares people. But then one day, in 1931, her mother drags her away from Blackwood Manor, and sells her to the circus.
Fast forward to 1956 and Julia returns back to the home she ran away from. Two women, one house, 25 years apart; will the secret of Lily finally come to light? Well researched, with believable characters and a story that really draws you in, this is a must for fans of historical fiction.
Don't Close Your Eyes – Holly Seddon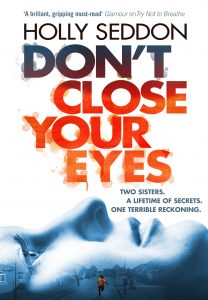 Sarah is the good girl, the one her parents can always rely on to behave. Robin is the impetuous one, who can always be relied on to cause havoc. The twins are devastated when their parents' divorce separates them. Now in her 30s, Robin lives alone, trapped in her home by crippling agoraphobia. Sarah has built what seems to be the perfect life, but after being forced to leave it all behind, she goes in search of the only person she feels she can turn to – Robin. There's just one person missing, their stepbrother Callum.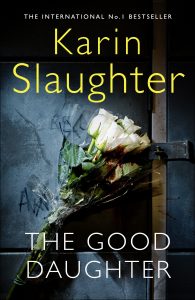 The Good Daughter – Karin Slaughter
Charlotte and Samantha Quinn's lives are changed forever when a violent crime destroys their family. 28 years later, Charlotte is working as a defence lawyer. She finds herself embroiled in a tragic event that leaves the town reeling, and the memories she's tried so hard to bury come rushing back. Gripping.