Make the most of the longer evenings by curling up with one of this month's top reads.
The Witchfinder's Sister – Beth Underdown
Alice Hopkins finds herself caught up in her brother Matthew's war against witches in 17th century England. How far will she go to draw suspicion away from herself and those she loves? When a birthmark can be seen as evidence of witchcraft, no one is safe. Tense, atmospheric and chilling in its reimagining of historical events, The Witchfinder's Sister makes for a gripping read.
Only Child – Rhiannon Navin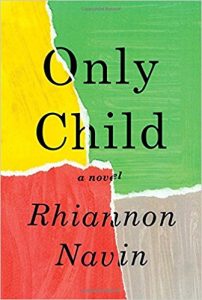 Seven year old Zach Taylor's world changes forever when his brother is killed in a mass shooting. As his parents struggle to cope with their grief, Zach finds his own ways of dealing with his loss. A beautiful story that is as much about forgiveness and family as it is about loss. We can't guarantee you won't cry, but you certainly won't forget Only Child in a hurry.
The Seven Deaths of Evelyn Hardcastle – Stuart Turton
Groundhog Day meets Agatha Christie meets Quantum Leap in this tightly plotted debut novel. A man wakes up in the forest with no memory of who he is or how he got there. He soon finds out that he needs to solve a murder, and will keep reliving the day over and over again until he does so. Very clever, highly original and a real page turner to boot, The Seven Deaths of Evelyn Hardcastle deserves to rocket up the bestseller charts.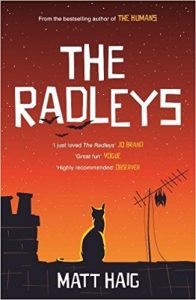 The Radleys – Matt Haig
Rowan Radley has no idea why he feels so lethargic all the time, is sensitive to light and suffers from insomnia. Until, that is, his sister kills a would-be attacker and Rowan's parents reveal that the whole family are vampires. A witty, easy read from the bestselling author of The Humans and How To Stop Time, The Radleys is less gothic horror and more a gentle poke at middle-class life and the pressure put on people to conform. Not a recent release this one, but worth a mention nonetheless.
The Sealwoman's Gift – Sally Magnusson
Historical fiction at its finest, The Sealwoman's Gift is based on the true story of Ásta and her family, who were kidnapped by pirates in Iceland in 1627. Along with hundreds of other Europeans, Ásta was shipped across the globe and sold into slavery in Algiers. In this fictionalised account, Magnusson imagines how Ásta, a pastor's wife, would have coped in a culture that was completely alien to her. In the end, Ásta has to choose between her freedom and the only child who hasn't yet been ripped away from her. Save this book for a long train journey, because you won't want to put it down.
The End of Loneliness – Benedict Wells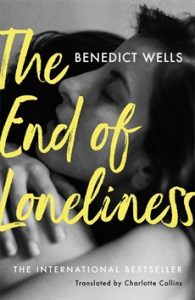 Jules is sent to boarding school with his siblings following the death of his parents. As his brother and sister drift away, Jules finds solace in a classmate, Alva. Spanning 40 years of loneliness, disconnection and disjointed memories, this novel touches on many themes, from dementia to grief, via hope, love and friendship. Quietly brilliant, The End of Loneliness was awarded the European Prize for Literature in 2016 and has recently been translated from German to English.