This month's collection of recent releases includes modern fairy tales, a psychological thriller and historical fiction at its finest.
Happiness For Humans – P.Z. Reizen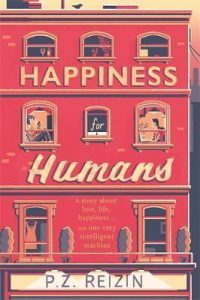 Romantic comedy meets sci-fi in this enjoyable novel. Aiden's creators know that he's an intelligent piece of software, which can read books in under a millisecond, review films and tell jokes. What they don't know is that Aiden has developed feelings, or that his favourite person is Jen, who helps develop Aiden's conversational skills. Aiden decides Jen would be happier in a relationship, so sets her up on a date. But Aiden isn't the only intelligent AI on the loose, and not all of them have such good intentions.
The Toymakers – Robert Dinsdale
It's 1917 and pregnant teenager Cathy Wray seeks sanctuary at a London toy store. She soon discovers that these toys are unlike any she's ever seen before. There's a clockwork dog that's devoted to his master, paper trees that grow from seed, and toy soldiers that wage battles on their own. Cathy learns to call The Emporium home, and the people who own it her family. But then the First World War breaks out, and nothing will ever be quite as magical again. The Toymakers is a must for fans of Erin Morgenstern's The Night Circus.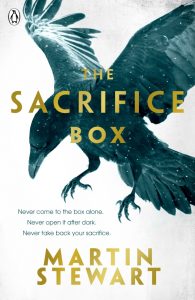 The Sacrifice Box – Martin Stewart
Five friends make a pact one summer's day, when they find an old stone box in the woods. Several years later, one of them breaks the rules and dark forces are unleashed, including a killer teddy bear, zombie crows and a demonic puppet. The five must put aside their differences and come together to appease the box before it's too late. Aimed at teens and young adults, The Sacrifice Box is a winning blend of coming of age drama and supernatural horror.
White Chrysanthemum – Mary Lynn Bracht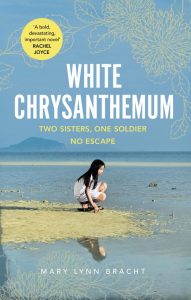 Approximately 200,000 young Korean women and girls were enslaved by the Japanese army in the Second World War. Thousands of these 'comfort women' died from the abuse they experienced. White Chrysanthemum tells the fictional story of 15 year old Hana, who is kidnapped after stepping in to rescue her little sister, Emi. Several decades later, we meet Emi in her desperate last attempt to find out what happened to Hana all those years ago. While White Chrysanthemum is, at times, painful to read, it's impossible to put down and a must-read for lovers of historical fiction.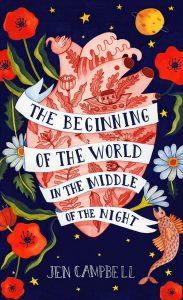 The Beginning of the World in the Middle of the Night – Jen Campbell
This collection of modern fairy tales is dark, twisted and beautiful, and range from the macabre to the heart-warming. You'll read about a mermaid in an aquarium, a boy who suspects his sister has two souls, and a man who uses animal hearts to keep his girlfriend's love. There are elements of well-known myths and fairy stories, but this collection is more Brothers Grimm than Disney. Captivating.
Everything Is Lies – Helen Callaghan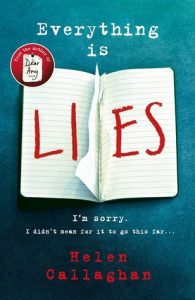 Sophia arrives home one day to find her mother dead and her father lying in a pool of blood. The police are convinced it's a clear case of attempted murder-suicide, and Sophia is the only one who can prove her mother's innocence. As she delves into her mother's past, she uncovers tales of a secret cult, and learns more about her family, and herself, than she could ever have imagined. A tense psychological thriller with plenty of twists and turns.