You can't see Thame Players strutting their stuff at the Players Theatre in Nelson Street for the time being, but you can see some of the actors strutting some of their stuff on the Thame Theatre page on YouTube! It's a page well worth visiting.
The page already features some gems which are sure to amuse and entertain. They include a recitation of Shakespeare's Sonnet 18, 'Shall I compare thee to a summer's day?', made on location in a sunny garden. One of the best-known of Shakespeare's 154 sonnets, it's brilliantly delivered in a northern accent – perhaps 'Shakespeare meets Alan Bennett'.
Then there's a dramatic rendition of a wonderful poem by the Cornish poet Charles Causley, 'Colonel Fazackerley Butterworth-Toast', which is all about the failure of the resident ghost to scare Colonel Fazack, as he dines in the old castle he has just bought.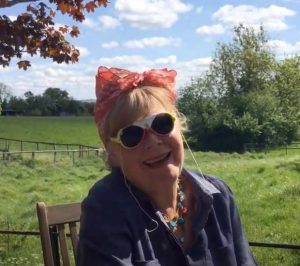 Please watch what's been uploaded so far, by visiting   https://www.youtube.com/results?search_query=Thame+Theatre or visit the Thame Players website www.thameplayers.co.uk and click on YouTube channel. You'll be helping to keep the theatre going in spirit, if not in the flesh, until the day when the Players Theatre can open its doors again.