We often think of Christmas as the cold time of year. It can be so comforting to get out of the cold and snuggle up in your warm home during the festive season. In recent years, however, the lowest temperatures and the greatest snowfall in Buckinghamshire have been seen in the New Year between January and March.
With low temperatures and frost already setting in, vulnerable people across Buckinghamshire are struggling to keep warm.
With the cost of energy bills steadily rising, the Department for Business, Energy and Industrial Strategy have projected that over 10% of UK households will be living in fuel poverty this winter. For many, putting on the heating is a luxury they cannot afford. A household is considered to be 'fuel poor', and its inhabitants living in fuel poverty, if it has higher than typical energy costs and would be left with a disposable income below the poverty line if it spent the required money to meet those costs.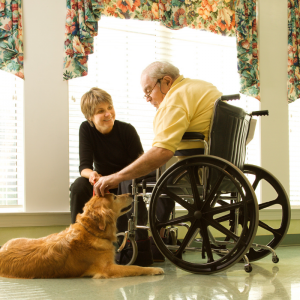 So, what can you do to help local, vulnerable people fighting to keep out the cold?
Every year, thousands of eligible individuals are paid a 'Winter Fuel Payment' by the government. You will have received this payment this year if you were born on or before 5th April 1954 and if you receive a State Pension or another social security benefit as detailed on the gov.uk website.
The Heart of Bucks Winter Warmth campaign is encouraging people who receive this payment and are able to pay their heating bills to donate it to those who find the winter months particularly challenging. The people who would benefit from your donation include older people, lone parents with children under the age of five and households requiring additional heating because of a household member with a disability. The holistic support we offer sees the donated money going towards heating bills, warm winter clothing and items to keep warm in the home, including duvets and kettles.
Even a portion of your Winter Fuel Payment would be gratefully received by those in need. If you are able to help, you can donate online at www.totalgiving.co.uk/appeal/winterwarmth or send a cheque made payable to 'Heart of Bucks' to: Heart of Bucks Winter Warmth, Sunley House (4th floor), Oxford Road, Aylesbury, Bucks, HP19 8FQ.