It's that time of year again. The gyms will soon be full of New Year's resolutions, running like mad on treadmills. People will be signing up for all kinds of self-improvement, but within a few months many of them will have changed their minds. So how can you make sure you stick to the promises you made yourself about 2018? Technology is here to help.
There's been an explosion in fitness technology over the last few years. The most attractive fitness gadget is Apple's Watch Series 3 (£329), which you can keep on while you swim as well as when you run, and thanks to apps it can help motivate you in all kinds of ways: it can deliver workouts or track your everyday fitness, and it can even turn ordinary activity into a game with its steps, distance and calorie tracking. Third party apps can deliver punishing 7, 4 or even 1-minute workouts if you're short of time, and there's a whole host of apps for tracking your food intake and other health factors too.
Some of the best fitness gadgets are designed for specific activities, such as TomTom's Runner 3 (£220). As you've probably guessed from the name it's for runners, with built-in GPS, heart rate tracking and music playback to make your efforts more bearable. It's suitable for weight training and swimming too, and the battery lasts for about 3 weeks between charges.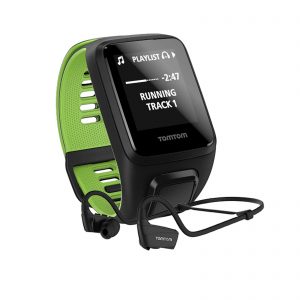 If your resolutions were more about mental wellbeing, there are plenty of phone apps to help you. The free Mindfulness App (available for Apple and Android) can help you meditate to escape everyday stress, while Headspace (iPhone and Android, free with in-app subscriptions) has attracted millions of users with its newcomer-focused approach, rewards system and a clever buddy feature that enables you to share progress and motivation with your friends.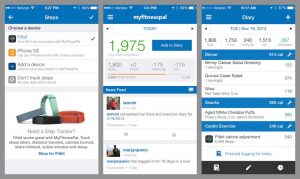 Apps can be great for fitness and healthy eating too. One of the world's favourite such apps is MyFitnessPal's Calorie Counter and Diet Tracker. Available for Apple and Google devices, it's free, with a £7.99 pro-subscription offer. The big plus here is its database of more than 6 million foods and a barcode scanner: scan your ingredients or the menu and it'll automatically calculate and record the calories.
If you promised to eat more healthily and/or to waste less food in 2018, we'd love to introduce you to our very favourite gadget: the Instant Pot. There's a whole community of Instant Pot fans online including popular food blogs such as The Kitchn, and that's because it's brilliant: it's an electric pressure cooker that sautes, boils, steams, slow cooks, pressure cooks…if the idea of cooking a whole chicken or pulled pork in half an hour appeals you'll love it, and it's great for minimising waste: chuck the leftovers in with some vegetables and water and you've got effortless stock or soup. It's a fantastic time saver too: again and again we've gone from can't-be-bothered-to-cook to eating a healthy and nutritious meal in less time than it takes to order a takeaway. It pays to shop around, though: Amazon in particular frequently offers huge discounts on the Instant Pot, as you can see from sites such as uk.camelcamelcamel.com: you don't want to be the person who buys it for £155 when it's usually on sale for less than £95.