Mince Pies
It's hard to beat homemade Mince Pies in the run up to Christmas and here at What's Cooking there is a feeling of excitement and anticipation at the number of these little beauties we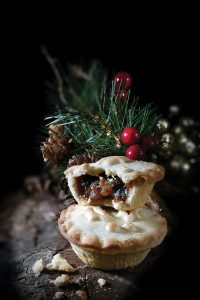 have to make each year.
As always the devil is in the detail and the first place to start is some excellent homemade sweet pastry. Of course, homemade mincemeat is just as important but the recipe for this is a closely guarded secret. If you want your mince pies to be as good as ours, why not come into What's Cooking and buy a jar!
Makes 12
Ingredients:
1 x large Jar of mincemeat (about 900gr)
330gr plain flour
100gr icing sugar
Grated zest of half a lemon
¼ teaspoon salt
180gr cold unsalted butter
1 free range egg yolk
3 tablespoons cold water
Beaten egg to glaze
Method: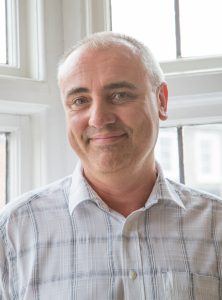 To make the pastry, put the flour, icing sugar, lemon zest and salt in a bowl and add the butter. Rub it in with your fingers or, more easily use a mixer with the beater attachment. Mix until you get a coarse breadcrumb consistency. Add the egg yolk and water and mix just until the dough comes together. Remove the dough from the bowl and knead for a few seconds, shaping into a flattish disc. Wrap in clingfilm and chill.
Pre-heat your oven to 190C. Roll out the pastry until 2-3mm thick. Using a pastry cutter of the right size, cut twelve circles and line your tin. We use a muffin tin for extra deep mince pies. Now cut twelve slightly smaller circles to use as the lids. Fill the cases with mincemeat and pop the lids on, sealing with a little of the beaten egg. Glaze the top with the rest of the beaten egg and cook for 20 minutes or until golden brown. Leave to cool, then remove from the tin and dust with icing sugar.