Christmas and the festive season is just around the corner and what better way to get into the festive mood than a trip to a Christmas Market or visiting Santa in Lapland.
A vast array of European cities offer a huge expanse of Christmas stalls in market squares selling their wares – whether that be local dining specialities like stollen cake with hot gluhwein, bratwurst, waffles and wine or the fantastic array of local hand-made gifts from local craftsmen.
In Cologne, the market is open from 21 November until 23 December – the magic of Christmas will be felt throughout the festively decorated city. T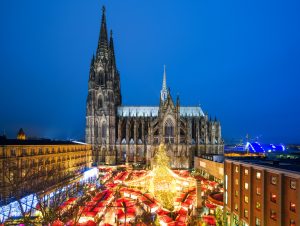 he larger Christmas Markets are held in downtown Cologne – their booths near the cathedral are arranged around a huge Christmas tree, next to which is a stage for a diverse programme of live music performances.
Wooden chalets of Lille's month long Christmas Market are filled with decorations and festive food, as well as arts and crafts. A Ferris Wheel turns on the main square, which is transformed into a Winter Wonderland, dominated by an 18-meter high Christmas tree.
Lapland is where Christmas dreams come true. It's not just a magical winter wonderland deep inside the Arctic circle and can be visited in just one day. It's also where you'll find Santa Claus and his trusty team of elves whose mission is to spread happiness and fun!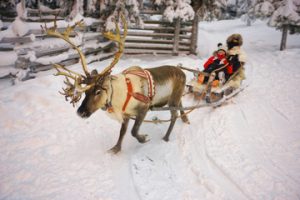 Flights for Christmas Markets and Lapland are available from your local airport; you can select how long you would like to stay there for with options to add on a few extra days to explore nearby attractions. For more information about breaks to enjoy this year's Christmas festivities call us at Spear Travels in Thame – your local independent travel agent.