TAKE THE STRESS OUT OF BOOKING A FAMILY HOLIDAY
Trying to organise a holiday for all of the family is not always the easiest thing to do; finding the right hotel to suit all age groups including some relaxation time for the adults can be a challenge.
At Spear Travels we have been booking family holidays for over 30 years offering independent and impartial advice. Being ABTA and ATOL protected gives you total peace of mind. As parents ourselves we are experts at finding the perfect family holiday, and creating memorable experiences.
Family FAVOURITES
We recommend resorts to suit all your family members
We can guarantee interconnecting/family friendly rooms in selected hotels
We choose family friendly flight times
In selected resorts we offer 'Baby go Lightly' service
Kids concierge on selected holidays
We can source crèches, nannies, kids clubs and teens clubs
Nannies are available onboard flights to selected destinations
Experts in arranging multi-generational holidays
Experts at creating itineraries to engage your teenagers in the family holiday experience
DON'T JUST TAKE OUR WORD FOR IT…
This is what our customers have to say:
"You may remember that we recently returned from a trip to Dubai we booked through you, we had a really wonderful time, so thank you for all your help and advice. We are now looking at options for our family holiday next spring and I'm wondering if you are able to recommend a family friendly resort, where we will be able to have a family suite or adjoining rooms. After much investigation and guidance from the Spear Travels Team we opted for Mauritius as it perfectly met all of our requirements."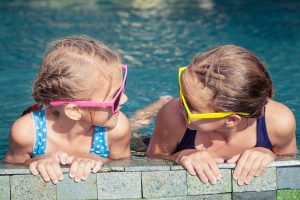 Mrs Barclay, Buckinghamshire
"Thank you for your 'welcome home' card. I am pleased to tell you that we very much enjoyed our trip to Crete. The whole trip went extremely smoothly and the resort lived up to expectations and was lovely. The holiday representative was at the airport to meet us on arrival and introduced us to our taxi driver. The same taxi driver collected us, at exactly the planned time, to take us back to the airport on the day of departure. Thank you for your help with arranging our holiday, we had a lovely time and were impressed with the overall package."
Mrs Berrill, Oxford
"Spear Travels helped me to book my first holiday with my young daughter and teenage son, the arrangements were perfect and we had a wonderful relaxing time in a serene environment together."
Mrs Edwards, Buckinghamshire
There are so many great holiday offers – leave it to Spear Travels to find just the right holiday for you and your family.