The best sports events to travel for in 2019/20
Nothing beats the exhilaration and theatre of a live sporting event. It's the roar of the crowd, the passion of the people, the athleticism of the players, the half-time show and the full-time result. It's all of these things and more.
We have curated our list of the best sporting events to watch live in 2019/20.
Australian Open – January 2019
It's the perfect way to start off the Grand Slam season – sitting under the warm Australian summer sun and watching the world's elite tennis players competing in the Australian Open. The host city is a highlight in itself too, Melbourne is rich in culture, unique architecture, and great restaurants, making it a popular destination for savvy travellers.
US Masters – April 2019
Famous for its history of testing even the greatest of golfers, getting your hands on tickets can be tough – the Augusta National Golf Course is one of the most celebrated golf courses in the world and the club is exclusive to members only. Luckily for golf fans, our tailor-made US Masters packages will take you straight to the action.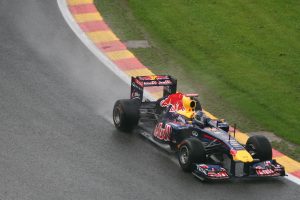 Monaco Grand Prix – May 2019
One of the world's most recognised destinations and iconic sporting events, the Monaco Grand Prix is a true bucket list experience for any traveller. This renowned race takes place on a narrow, winding street course that allows no margin for error. Monaco as a destination truly has it all: several museums, dozens of luxury hotels, sumptuous gastronomy and enviable shopping. Add in the casinos and clubs of its lively nightlife and you could keep yourself busy 24 hours a day.
Rugby World Cup – September to November 2019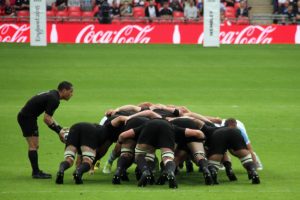 Rugby's biggest event is headed to Japan and the atmosphere surrounding this tournament is always extraordinary. Those attending the event will experience some incredible rugby, alongside a fascinating travel destination. Japan is a fusion of rich history combined with ultra-modern cities, bustling metropolises and stunning natural landscapes and the exotic mixed with the familiar.
Summer Olympic Games – July to August 2020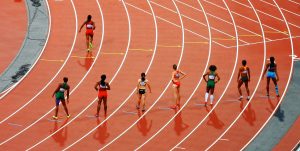 All the excitement surrounding the Summer Games has shifted to Tokyo and 2020 can't come soon enough. If there's one sporting event that should be on your bucket list, it's this one. Tokyo is sure to make a wonderful host city and will also have the honour of introducing 5 new sports to the Summer Games: sport climbing, karate, skateboarding, surfing, and the return of baseball/softball.
Spear Travels take care of all the details. Rest assured that when you book with Spear Travels, you'll be completely taken care of by one of the leaders in the industry. We're here to inspire you to explore all the options for your sporting trips. So take your seat for sporting greatness and start planning your sports holiday today! Call 01844 217228 or email thame@speartravels.net.