Sometimes it's good to get ahead with planning, and a holiday is no different. With so many trending destinations set to be big for 2020, now is the perfect time to get your travel plans in order. So why not add these to your wish list?
Japan
A country that currently needs no introduction, Japan has always been high on most travellers' bucket lists. It's hosting the 2019 Rugby World Cup and the summer Olympics next year, putting it firmly on every sports fan's radar too. Whether you want to see the snow monkeys, marvel at the cherry blossom trees, ride the famous bullet train or climb Mount Fuji, Japan is one of the most mesmerising places on the planet.
Iceland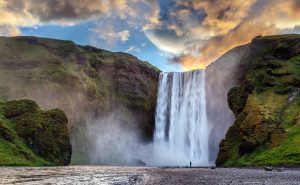 Combine the awe-inspiring scenery of Iceland with the magnificent wildlife that can be found just off-shore. Marvel at the snow-capped Víknafjöll mountains, take a dip in geothermal pools, tour Dimmuborgir's lava pillars, and admire Europe's most powerful waterfall in Dettifoss.
Sailing around Croatia
Island-hopping is the best way to explore the ancient, walled cities and stunning beaches of Croatia. Head south from atmospheric Split to Dubrovnik. There's a chance to feast on locally grown oysters in Ston and to visit the enchanting Bosnian city of Mostar, before returning to Dubrovnik for a stroll around the ramparts, with views over the terracotta rooftops to the glittering Adriatic beyond.
Argentina and Chile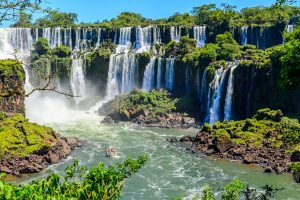 Next year will see a total solar eclipse cross Chile and Argentina, making for a once-in-a-lifetime holiday for space watchers. From tango-filled Buenos Aires to Patagonia's epic mountain scenes, there are a wealth of places to explore on a trip to see the natural event.
Jamaica
All eyes will be on this Caribbean island when James Bond film 'No Time to Die' hits the big screen in April 2020. Confirmed as the first location in the latest instalment, Jamaica is where Ian Fleming created the James Bond character (you can even rent Fleming's villa!).
Mauritius
Sun-kissed beaches, cobalt-blue lagoons, and a hotchpotch of English, Creole, and European cuisine can all be found on this blissful volcanic island. Touring the reefs on a semi-submersible and teeing up on pristine golf courses are high on the agenda here.
Wish to experience any of these exciting destinations next year? Give the travel experts at Spear Travels Thame a call today on 01844 217228 or email thame@speartravels.net.