Summer 2019 holidays are now on sale. Wondering why people book so early? Savvy travellers know that booking a holiday well in advance is the key to bagging a bargain break. Not only do you have extra time to pay off your holiday and get excited, you also get your pick of all the best bits. Here's our round up of the top reasons why you should act now to secure your dream holiday.
You will save money
The holiday industry wants you to book early, so take advantage of this situation and snap up one of the many incentives on offer to those who book early. Some operators offer early booking discounts, others offer credit in the way of in-resort spending money, or on-board credit during cruise holidays. While some might take regional flight supplements off when booking well in advance. When you're travelling as a family, costs can start to add up. Luckily, free kids' places take the pressure off. Several tour operators offer thousands of free places each year, but remember, they can go quickly. If you want your pick of dates, destinations and hotels with free kids' places, booking early is the only way to go.
Long haul flights are more affordable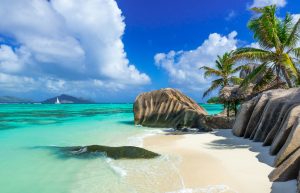 Flight prices are usually cheaper when booking months before take-off. It's not just places like Spain that are popular this year, Mexico and the Caribbean Islands are also soaring in popularity. Generally, long haul holidays can be booked at a bargain price when booked in advance, so why not get yourself off to the sunny shores and white sands of the Caribbean sometime soon?
Plenty of time to pay for your holiday
When you book early, you'll have the longest time to pay for your holiday. If you wait until the last minute, you will have to pay everything upfront. Need a new summer wardrobe for your next trip? You'll have plenty of time to plan for that, too. No last-minute bikini purchases, you'll be able to pick out bargains at your leisure. If you like the sound of spreading the cost of your holiday, then look out for low deposit offers. You can secure your holiday for a small cost, making sure you get the exact holiday you want, without a massive outlay upfront. With an amazing holiday within your sights, saving a little money every week will be so much easier – just keep imagining those beach-side cocktails, theme park rides, or cosy candle-lit dinners at the water's edge.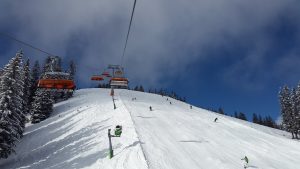 You won't have to settle for second best
Book early and you stand the best chance of finding your dream holiday. You'll have the widest choice of hotels, room types, flights and much more.
Want to upgrade your seats on the plane? Select whichever seats you like. Want a family room, suite, or swim-up room? You'll have the pick of the place. Want to fly from your local airport? Seats might be limited, but that won't be a problem for you.
Enjoy more of the pre-holiday anticipation
Everyone loves having something to look forward to, right? When you book in advance, you've got plenty of time to build the anticipation, get excited, and make all your friends jealous. Whether you long for a restful break in sunny Spain or you are dreaming of Disney in Orlando… whether you fancy hitting the snowy slopes of Europe or long for the white sands of the Caribbean, there's nothing like the thrill of a booked holiday. When you book your holiday early, you have months of excitement ahead of you – especially good when the weather is a bit miserable outside.
Ready to book?
Give the travel experts at Spear Travels Thame a call today on 01844 217228 or email thame@speartravels.net. Don't forget to follow us on Facebook to be the first to receive all of our latest offers!