Do you know the  popular ITV series  Midsomer Murders?
Thame is one of the most used filming locations, featuring as Causton or as one of the many villages in 'Midsomer County'.
It's watched by 6.5 million people in the UK and millions more in over 100 countries. People see it on TV and want to visit Midsomer.
Thame landmarks, including the Town Hall, Market House, Rumsey's, the Swan, Black Horse, and Spread Eagle hotels have appeared in different episodes. You can see many of the filming locations during the Midsomer walking tours of Thame. Tony Long, tour coordinator, said, 'These tours were first devised by David Dodds of Thame Museum. They're held under the auspices of 21st Century Thame, following a successful Midsomer Workshop last year.'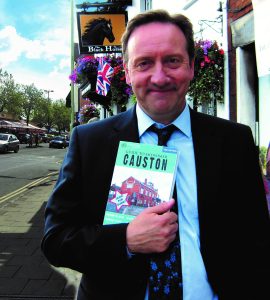 The tours last about an hour, taking place weekly between May and October, alternating between Saturdays at 2.30pm and Wednesdays at 11.00am. They start inside Thame Museum (79 High Street, OX9 3AE), a filming location. Bespoke tours are possible for groups of at least five (email thamemidsomertours@gmail.com for details).
Tickets cost £7.50 each and may be purchased online at www.ticketsource.co.uk/thamemidsomer. Alternatively, turn up on the day.
Exclusive Competition
We have 3 pairs of tickets up for grabs, so if you would like a chance to go along to one of the tours, please answer the following question correctly:
How long do the tours last?
Email your answer, along with your name and address to Steph at villageview@live.co.uk by Thursday 28th September.