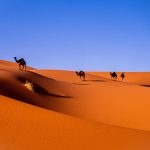 Morocco: A destination of diversity
June 28, 2023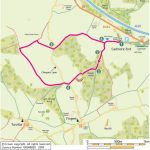 The Chequers Valley
June 28, 2023
Thame Players Present

Tom Jones
by Joan MacAlpine, adapted from Henry Fielding's novel
Tuesday 11th – Saturday 15th July at 7.45 pm
Before Bridgerton, there was Tom Jones. Tom Jones has been a movie, a musical, several TV series, and a play – now coming to the Players Theatre!  Set in the eighteenth century, it's a rich, ripe, rowdy, bawdy romp of a comedy.  It tells the story of a young man who was 'much beset by women', and the trouble this causes, as he falls victim to the charms of one rustic wench after another!  It's a story of honesty vs lies, love vs lust, and virtue vs treacherous hypocrisy.  It's also a lot of fun.
Tickets £8 to £12
Gala Night Tuesday 11th July. All patrons will receive a free drink in the interval and a complimentary programme. All tickets are £12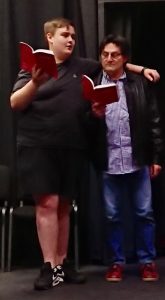 Thame Players Present

Little Shop of Horrors
by Howard Ashman (book and lyrics) and Alan Menken (music)
based on the film directed by Roger Corman, screenplay by Charles Griffith
Tuesday 12th– Friday 15th September at 7.45pm
Saturday 16th September at 2.30 pm and at 7.45pm
Sunday 17th September at 5.30pm
Little Shop of Horrors is a horror comedy rock musical. Well-known tunes include the title song, Skid Row (Downtown), Somewhere That's Green, and Suddenly, Seymour. Seymour, a nerdy orphan, works at Mushnik's flower shop on Skid Row. One day, he finds a mysterious unidentified plant which he calls Audrey II. The plant seems to have a craving for blood. Will Audrey II take over the world or will Seymour defeat it? This amateur production is presented by arrangement with Music Theatre International. All authorised performance materials are also supplied by MTI, www.mtishows.co.uk
Tickets £10 to £12
Book online at thameplayers.co.uk or from the Information Centre at Thame Town Hall (check website for opening times).
Follow us oncom/thametheatre, Facebook.com/thametheatre and Instagram.com/thameplayers
Exclusive Competition
For a chance to win complimentary tickets for a family of four to a Thame Players production*, answer the following question:
What does Seymour call the unidentified plant?
Email your answer, along with your name and address, to Coralie at coralie@chilternviewmagazines.co.uk by Friday 11th August.
*There are five Thame Players' productions a year. See website for details