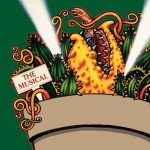 After a Bawdy Romp, Get Ready for A Little Shop of Horrors!
June 28, 2023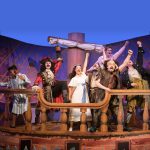 Aylesbury Waterside Theatre
August 25, 2023
A lovely scenic walk into the Chequers Valley from the attractive hamlet of Cadmore End through mixed woodland and open farmland.
Length: 3 miles (allow 2 hours)
Start: Church Road, Cadmore End HP14 3PE. Grid ref: SU 783927.
Access Information: A moderate walk with one steep descent and one long climb out of the valley.
Refreshments: None on route.
Route
1.From the parking area by the main road, walk past the village hall and the cricket club to St Mary le Moor Church on the corner.
2. Turn right and follow sign-posted bridleway to left of 'South Fields' and, on reaching a major junction, bear left down the wide track into a wood, Hanger Wood.
3. At the 'Y' junction, fork right and continue uphill and along for 200m to a footpath on the right.
4. Take this path, climb up the slope and along this well sign-posted track ignoring all left and right turnings. Follow the path as it descends to a gate at the edge of the wood. Go through, go past the stile and walk straight down the edge of the field to the bottom. The path then passes through a series of gates to a lane, Chequers Lane. It might be worth scanning the surrounding fields for a herd of deer.
5. Turn right along the lane to the bend and turn left past the metal gates onto a bridleway. This track can be very muddy in parts. Follow the bridleway through the copse and onwards between the fields for 1 kilometre to a wide track on the right. Turn right along the track and walk gently upwards towards 'Harecramp Farm'. Just before the farm building, cross the stile on the right into a field and then diagonally over it to cross a further stile onto a lane.
6. Bear right over the lane and take the bridleway opposite. Follow the fence on the left and the white arrows as bridleway first ascends then turns right into a field. Follow the hedge on the left and continue straight along to return to the major junction just after waypoint 1.
7. Turn left and then left again past the church to return to the parking area.