DAME EVELYN GLENNIE, DANNY DRIVER, THE MARIAN CONSORT AND A NIGHT OF CABARET TO LOOK FORWARD TO AT THE CHILTERN ARTS FESTIVAL 2020
With Christmas done and dusted for another year, the music world is turning its mind to celebrating 250 years since Beethoven's birth – and Chiltern Arts joins the festivities with a programme celebrating overcoming adversity in the arts, with its usual array of venues across the Chilterns, including Henley-on-Thames, Marlow, Berkhamsted, Great Missenden, Wallingford and, Princes Risborough.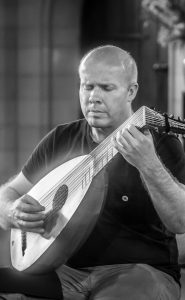 'It's a busy year for Chiltern Arts," says Creative Director, Naomi Taylor, "I'm particularly excited to have a theme linking all events for the first time this year. And there are lots of opportunities to get involved, as well as simply sitting back and enjoying – there's the Come and Sing day and a poetry competition, and we also have a very hands-on Youth Music and Art Day… come and join us for what we think will be a brilliant week!"
Chiltern Arts offers music for all tastes, from brass chamber music to piano trios to cabaret to Renaissance choral music and everything in between. One of the highlights of the 2020 programme is undoubtedly a mini-residency from eminent solo percussionist Dame Evelyn Glennie. She is performing with jazz Trio HLK in Henley-on-Thames on 4th March; and with Matthew Wadsworth (lute) in a world premiere performance at the Candlelit Lute concert in Great Missenden on 5th March – definitely not one to miss.
Chiltern Arts' popular Concert and Dinner event returns to The Gatsby in Berkhamsted, this year with music from members of the Piccadilly Dance Orchestra, featuring cabaret and a seven-piece band. Think '20s and 30s high society entertainment – grab a glass of fizz and enjoy turning back the clock in the perfect setting!
More information online at chilternarts.com
Chiltern Arts Festival Highlights
28th February–7th March 2020
Septura Brass Septet: One Equal Music
Friday 28th February
Princes Risborough
Come and Sing Tippett's Five Spirituals
Saturday 29th February
Wallingford
The Marian Consort: Singing in Secret
Saturday 29th February
Wallingford
The Phoenix Piano Trio
Monday 2nd March
Marlow
The Piccadilly Revellers: Cabaret, Concert and Dinner
Tuesday 3rd March
Berkhamsted
Dame Evelyn Glennie and Trio HLK
Wednesday 4th March
Henley-on-Thames
Matthew Wadsworth and Dame Evelyn Glennie: Candlelit Lute
Thursday 5th March
Great Missenden
Danny Driver (pianist): Beethoven and the Loss of Vital Senses
Friday 6th March
Hambleden
City of London Sinfonia: Beethoven and Mozart
Saturday 7th March
Old Amersham
Exclusive Competition!
To be in with a chance of winning two pairs of standard tickets to any event (subject to availability – dinner event excluded), simply answer the following question:
How many years are we celebrating since Beethoven's birth?
a) 150      b) 250      c) 350
Email your answer to Steph at villageview@live.co.uk by Monday 17th February 2020