New Year's Simon and Garfunkel:  Through the Years
Bookends Friday 20th January at 7.45pm Tickets £12
Bookends perform the most authentic sounding tribute to the unforgettable music of Simon & Garfunkel. Made up of Dan Haynes & Pete Richards, Bookends have toured extensively with their concerts being described as 'simply breathtaking'.
Performing the songs in a truly captivating way, against a backdrop of images and video footage, their delicate recreation of the unmistakable sound of the American folk-rock duo is something of a masterpiece.
One of the greatest tribute shows anywhere in the world" – Stuart Cameron, BBC and ITV Broadcaster
Another Evening of Words and Music
Sunday 29th January at 7.45pm
Tickets £10, concessions £8

Patrick Collins has produced another of his thoroughly enjoyable evenings in aid of Amnesty International.  Performers include Bruce Alexander, best known for Inspector Mullett in Frost but is also an RSC actor and performed in many TV dramas over the years.  Music includes performance by operatic singer, Adrian Thompson.
Old Herbaceous
Saturday 4th February at 7.45pm
Tickets £12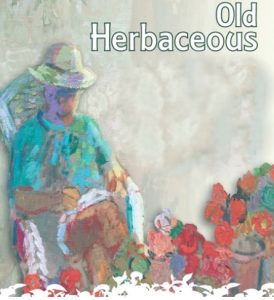 Herbert recounts his transformations and epiphany moments through his times as a lowly gardener's boy, to under gardener and then to the responsibilities of managing people as Head Gardener; these he treats with a gentle good humour and plenty of endearing country common sense. The piece is sprinkled with witticisms and epithets, a gentle humour, all much in the traditionally understated English style of the early 20th century.
This wonderful production deserves a much wider audience and a long run! The end of the piece, where, though never spoken aloud, his true feelings are revealed, is one of the most moving I have seen in a long time… take your hanky!
The Boodlam Band
Friday 10th February at 7.45pm
Tickets £9, concessions £8
After an absence of well over two years we are delighted to welcome back The Boodlum Band with their quirky style of most entertaining music.
Describing themselves as the 'oldest boy band in the business' gives you the idea of their zany humour.  But be assured these highly talented musicians provide top quality music generously laced with laughter all the way.
OPEN AUDITIONS Wednesday 11th January 2017 from 7.45pm at The Players Theatre, Nelson St Thame OX9 2DP for 'Absent Friends' by Alan Ayckbourn
Tickets for all shows are available from our website on www.thameplayers.co.uk or from Spear Travels on 01844 217228 or visit them at Greyhound Walk Thame.
COMPETITION TIME!
For a chance to win 2 tickets to any Thame Players Show in 2017 simply answer this question correctly:
Which show is Hughbert in?
a) Simon and Garfunkle- through the years
b) Old Herbaceous
c) The boodlumn Band
Email your answer to Steph at thameview@live.co.uk by Thursday 23rd of Febuary 2017